Froyo For Dell Streak Due By End Of November As OTA Update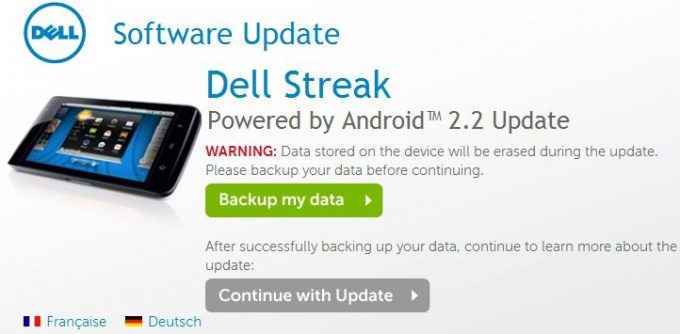 Dell has confirmed that the UK variant of the Dell Streak will be seeing an Android 2.2 Froyo update before the end of November. According to a message posted to the Dell UK Facebook account, UK users will be the first recipients of a staggered roll-out that sees Froyo pushed OTA direct to the Streak itself.
"DellStreak will begin a rollout of the 2.2 update OTA before the end of Nov. This is happening over a period of time and staggered by region, starting in the UK.You will receive notification of the update directly on your Streak. If you don't see it before the end of Nov, please be patient as your build may be happening at a later stage."
That means no requirement for using a plugged-in PC to install Froyo, which makes a pleasant change from some other manufacturers. StreakSmart has already managed to score some screenshots of what the update process will look like; unfortunately the "Download & Install" button isn't working yet.
[via Android Community]