Fresh Coffee Jar auto-orders more coffee when low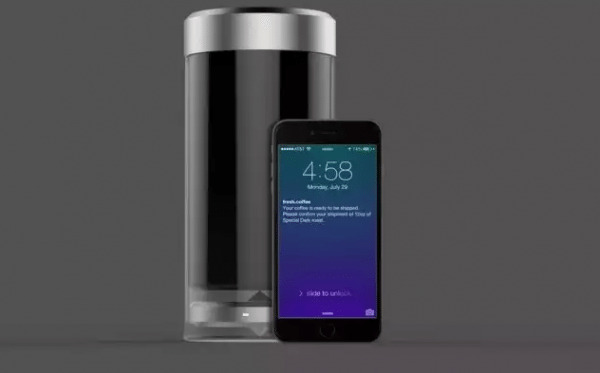 Coffee is coffee. You either love or hate it, and if you're like most people, your feelings probably skew towards fondness. There's never a cause to be out of coffee, necessarily — there are always cafes, of course, but if you prefer to brew your own cup, discovering you're out of fresh coffee beans sets the mood for a disappointing day. Enter the 'Fresh Coffee Jar', which is a smart coffee jar that works to ensure you never run out of fresh coffee. When the level gets low, the jar detects that you need more and automatically orders some.
The Fresh Coffee Jar aims to provide only the amount of coffee you need and nothing more — a coffee subscription, as the folks behind the jar point out, can deliver more than you need. In this case, the smart jar includes low-coffee reminders for when things are getting low, or it can be set up to automatically order more.
Payments can be made as a flat rate, or they can be made per-order that is placed. The company behind the product isn't going into too many details at this point, however, and so it isn't clear from whom the coffee beans will be ordered. We do know, however, that it can take up to 16 ounces of coffee beans at any given time.
The container is designed to keep the beans fresh — it features a ceramic body and an airtight lid, as well as a "smart inventory monitor" of some sort that features user-replaceable batteries. Connectivity with a smartphone is done via Bluetooth Low Energy; push notifications from the related app advise of coffee status.
The product will be going up for crowdfunding in June, with an anticipated delivery date of December.
SOURCE: Digital Trends