FreeWavz fitness earbuds successfully funded on Kickstarter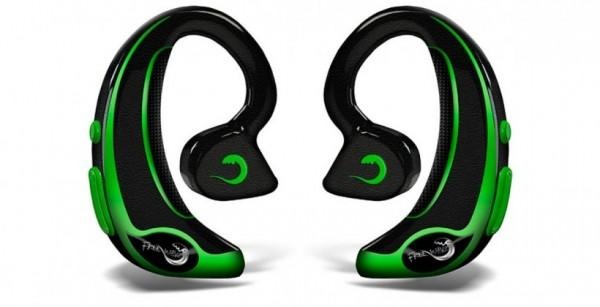 The FreeWavz fitness-centric Bluetooth earbuds
a couple weeks ago have been successfully funded on Kickstarter, hitting and exceeding the campaign goal ahead of its deadline. Though they look like somewhat ordinary wireless earbuds, the FreeWavz double as a fitness wearable.
The idea behind FreeWavz is a welcomed one — rather than wearing a fitness tracker on your wrist and earbuds in your ears, you can simply wear an audio device that works as both. There's no cord attaching the two ear pieces together, and they're equipped with microphones for answering calls while listening to music.
The ear pieces fit behind the ear to help keep them in place, using left and right volume controls and equalizers for ideal listening. Because they're marketed towards those who will use them while exercising, the earbuds are both sweat and water resistant, and designed so that one can hear both their music and the sound of a car approaching.
On the fitness tracking side of things, the FreeWavz pull data on things like your heart rate, average speed, steps taken, duration of exercise, calories burned, and more. This information is available through a related mobile app for quick access.
The Kickstarter campaign was aiming for $300,000, a figure that was hit about 11 hours before the deadline. At the time of writing, the total pledged sits at $322,549, with 1,568 backers.
SOURCE: