FreeWavz brings untethered music/fitness tracking to your workout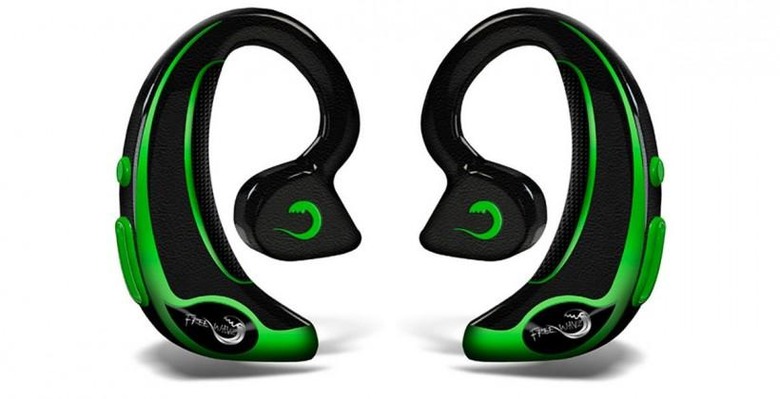 Runners and other fitness enthusiasts often listen to music while they're doing their thing, and a good portion of those folks also have a fitness wearable. Rather that have to wear two devices, wouldn't it be handy to go as lightweight as possible? FreeWavz, currently being funded on Kickstarter, wants to give you just that; fitness tracking and music, all from your earbuds.
The duo of buds sit over-the-ear, and have no wires. Both connect via Bluetooth to your smartphone, leaving you with a full range of motion. Two microphones let you answer calls or bark commands, but also let you set the mix of outside noise to music. That keeps you safe on the road, and lets you alter the volume and noise intake as needed.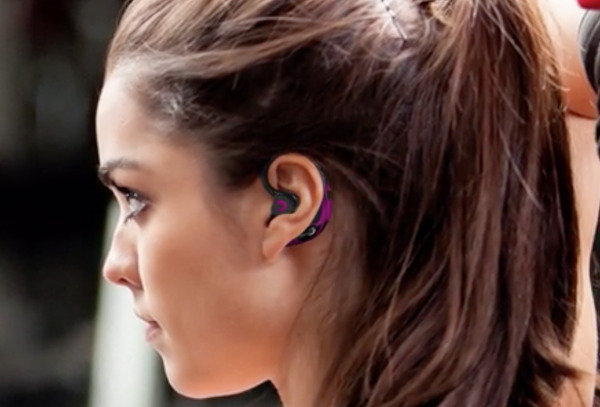 The sweat and water-resistant earbuds also come with an app that serve as the backbone to your fitness ambitions. It can measure things like steps taken and heart rate, but also your distance traveled and calories burned. Blood oxygen saturation is also measured, as is the average speed of your run/walk/bike activity. Fo the fitness minded, the FreeWavz have enough to keep you motivated throughout your workout and beyond.
FreeWavz wants to be more than fitness tracking earbuds, though. Their open platform will allow Developers to make features specific to the ear-wear. Language translation, navigation, and enhancements for the hearing impaired are some of the tweaks FreeWavz hopes to see in their future.
The earbuds are currently halfway funded, and have two weeks to go. For as little as $179, you can get your hands (ears?) on a set of FreeWavz. Currently in pre-production, FreeWavz plans to have their first production run this October.
Source: Kickstarter