FreedomPop has announced a new global hotspot that offers free mobile data in many places around the world, launching first for users in the United States and UK. The hotspot works in 25 countries, including France, Germany, Spain, and other European countries. If all goes as planned, though, FreedomPop will expand the global hotspot's coverage to include countries in Asia and Latin America, bringing the total to more than 40 regions globally.
FreedomPop is known for its service plans that, at the lowest levels, include entirely free service for those who purchase one of the company's phones or hotspots. Those who need more than the free service offers can pay relatively inexpensive rates to get additional minutes and data, making it a low-budget option for those who don't use their devices often or who need a cheap alternative to popular offerings.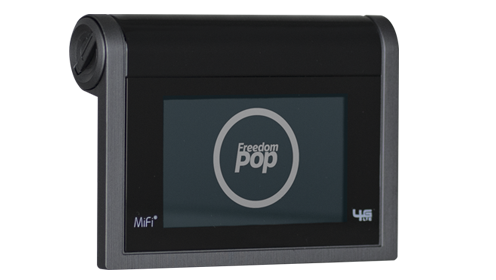 Those who go with one of the new global hotspots will get 200MBs of data for free per month, and it will be available to use in any of the 25 initial countries or, eventually, 40+ covered countries. Those who need more than 200MBs, though, will need to pay $10 per 500MBs.
The hotspot itself is priced at $49.99 USD, which is comparable to, for example, the ZTE hotspot available to T-Mobile subscribers. This is described as being "a special launch price," however. The SIM is an additional $10/month. According to the company, more than a million people use the FreedomPop service.
SOURCE: FreedomPop Blog