FreedomPop officially opens the free floodgate in the UK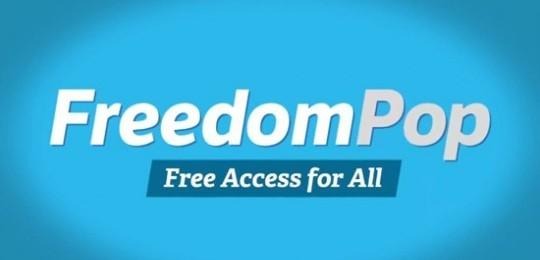 Practically four months in the making, FreedomPop is finally opening its doors to UK customers who want or need to get free calls and messaging, at a certain limit, for life. In its first ever expansion outside the US, FreedomPop will be offering residents in the UK 200MB of data, 200 text messages, and 200 minutes of calls, all for absolutely free. Of course, subscribers do have the option to expand their quota, but not all of those are equally available for free like the base offer.
FreedomPop's proposition is intriguing and seems almost too good to be true. After all, who has heard of a completely free lunch? Of course, that free meal is practically an appetizer, but, if you can be really disciplined, that 200 limit a month can be more than enough. But if you really do need more, there are ways to get more, some of them free of charge as well.
You can fill up surveys or download coupons, but some ways are equally as intriguing. FreedomPop subscribers in the US will be able to share their allocation with friends and family members. FreedomPop calls this creating a democratic community of users, where users are free to decide how much they really want to use and what to do with the excess that they have, like sharing it with others. They can, of course, also roll it over to the next billing period, which is part of the service's value-added features. There's also a usage alert to make sure you don't go beyond your extremely low limit and get charged for it.
For the first 10,000 users to sign up, FreedomPop will offer 1,000 minute, 1,000 texts, and 1 GB of data free, but only for the first month.
This UK invasion is just the first step in FreedomPop's plans for world domination. It envisions spreading to seven other countries within the next 12 months and 20 more markets by 2017.
SOURCE: FreedomPop