FreedomPop Hub Burst offers free wireless home internet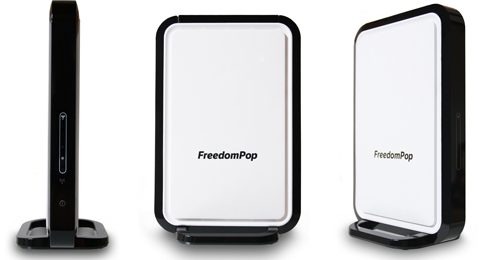 Shackle-smashing mobile broadband upstart FreedomPop is hoping to do with home broadband what it's doing for WiMAX on the go, with the news that it plans to offer free home or small office connections. FreedomPop Hub Burst will, like its mobile counterpart, include a certain amount of free broadband use per month – 1GB, in this case – with the option to earn more data by taking part in promotions and recommending friends.
Unlike traditional DSL or cable broadband, however, FreedomPop is sticking with wireless options for its connection. The Hub Burst unit itself is basically a fixed WiMAX modem, complete with WiFi and ethernet connectivity, meaning installation is as straightforward as plugging it into the mains.
If 1GB of data isn't enough for you, there will be paid plans starting at $9.99 per month for 10GB. Alternatively, FreedomPop will allow you to pay for what excess you use, at $0.005/MB. The modem itself will be $89, and assuming you don't use any more than 1GB, that's all you'll need to pay.
Up for preorder from today, Hub Burst is expected to begin shipping in January 2013. It appears to be a rebadge of the Clear Hub Express, complete with two ethernet ports and WiFi b/g/n.