Freedom Chair makes it easier for the handicapped get around outdoors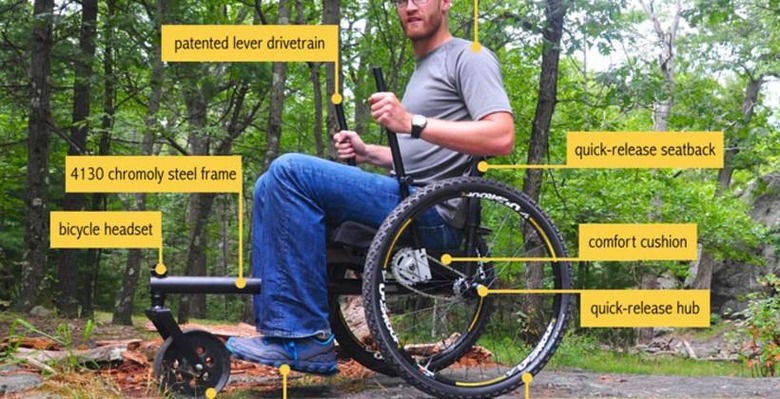 Being confined to a wheel chair makes it much more difficult for people that are paralyzed or can't walk for other reasons to get around. A new wheelchair product has debuted called the Freedom Chair that looks a lot like a normal wheelchair, but has a novel way for users to propel themselves. A typical wheelchair requires the user to spin the wheels using their hands and rings attached to the wheels.
The Freedom Chair has the same style as a traditional wheel chair, but it has two levers that come up on each side of the chair user. By gripping, those levers and pushing them forwards and pulling them back, sort of like pedaling a bike, to get around.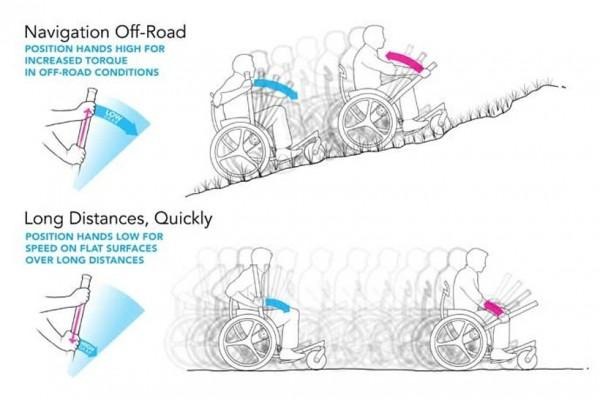 The chair is designed to make it easy to get around both on road and off road. The designers of the Freedom Chair say that the lever drive gives 50% more torque than traditional push rims. The chair also uses standard bike parts for easy customization. A three-wheel design makes the Freedom Chair more stable.
The Freedom Chair is portable and designed to fit into the trunk of a small sedan. Freedom chair is on Kickstarter seeking $50,000 and has raised over $61,000 with 43 days to go. To get your own Freedom Chair will set you back $2195 with estimated delivery in May 2015. That is an $800 savings over the expected cost of Freedom Chair when it goes into retail outlets.