Freecom MediaPlayer XS: direct TV playback from USB drive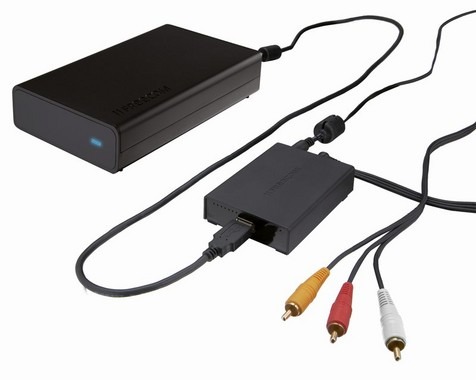 External hard-drives with connections to hook up direct to your TV aren't anything new, but what if you've only got a standard USB drive?  Freecom's MediaPlayer XS is a potential solution; a compact box with a USB 2.0 host port on one side and standard AV cables on the other, it allows for direct playback of MP3, WMA and WAV audio together with MPEG-1, 2 or 4 video files, including DivX, Xvid and more.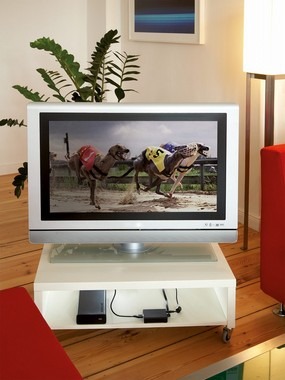 Compatible with FAT-32 and NTFS drives, the MediaPlayer XS works with both hard-drives and flash memory sticks.  It'll also display photo slideshows, with JPG, M-JPG, BMP and GIF files supported. 
On sale now, the MediaPlayer XS is available direct from Freecom priced at $109.  That gets you the box itself, together with a remote control (with separate IR receiver should you choose to hide the XS), scart adaptor and all the cables necessary.