Free WiFi service launched at the Taj Mahal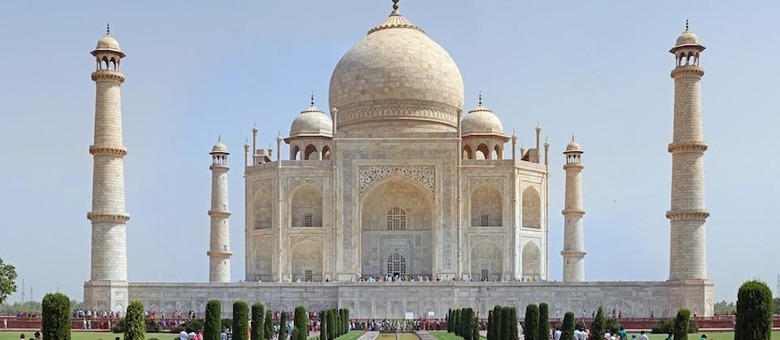 As one of the seven wonders of the world, India's Taj Mahal has become one of the latest tourist destinations to offer free WiFi to visitors. The service was launched as a result of a government programs that not only aims to attract more tourists, but also to spread internet access to a greater number of cities. Now visitors will have to 30 minutes of free network access, allowing them to post selfies to their favorite social networks.
If users need more than 30 minutes, they can purchase additional time in various increments. The WiFi service is provided by BSNL, a state-run telecom operator. Ravi Shankar Prasad, the federal information technology minister of India, announced the news on Twitter earlier this week, complete with a selfie in front of the 17th century mausoleum.
At the #TajMahal using #BSNL WiFi. #WiFiTaj pic.twitter.com/YY7ey2Z2Sf

— Ravi Shankar Prasad (@rsprasad) June 16, 2015
The Indian government has made it a priority recently to bring internet access to more villages and rural areas, along with making it a central component of education, banking, and health services. However, there are still plans to offer free WiFi at several other tourist destinations around the country.
Some locals aren't too happy about the addition of WiFi to the Taj Mahal. Many have posted to Twitter with frustrations about the idea of smartphones and laptops becoming an overwhelming sight at one of the world's seven wonders, with admiration of selfies replacing admiration of the landmark's beauty. Others have questioned why money wasn't better used to clean up the surrounding environment.
SOURCE Times of India