Free Overwatch weekend kicks off November 18 for Xbox One, PS4, and PC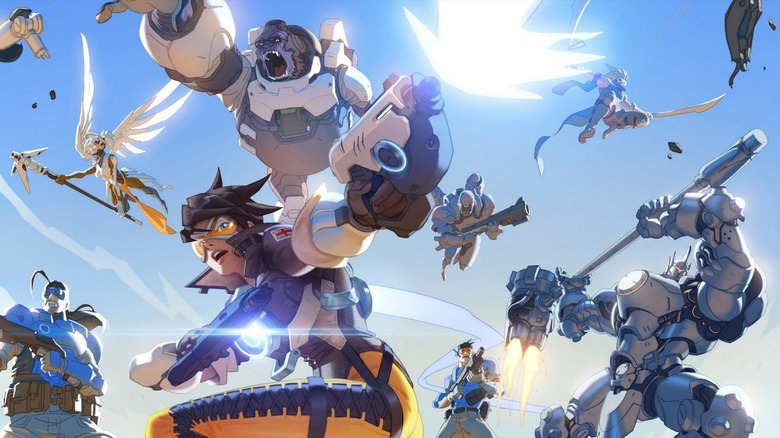 Overwatch will almost certainly go down as one of the best games of the year, but if you've held out thus far, Blizzard is about to give you a chance to see what you've been missing. Blizzard has announced that Overwatch will be free to play across all platforms starting November 18. The promotion will last the entire weekend, wrapping up on November 21.
Usually we see developers and publishers make only a small portion of the game available during one of these free play promotions. Blizzard seems to be going in the opposite direction, announcing that most of Overwatch's content will be free to play. This includes all of the game's 22 characters, all 13 maps, and most game modes.
In fact the only thing missing from the list is competitive play. Overwatch's competitive mode unlocks when your account reaches level 25, so it's unknown if free players will be able to hop into competitive mode at that level or if they're barred from it entirely. Whether competitive mode is available or not, free players will still be able to level their accounts and earn loot boxes along the way.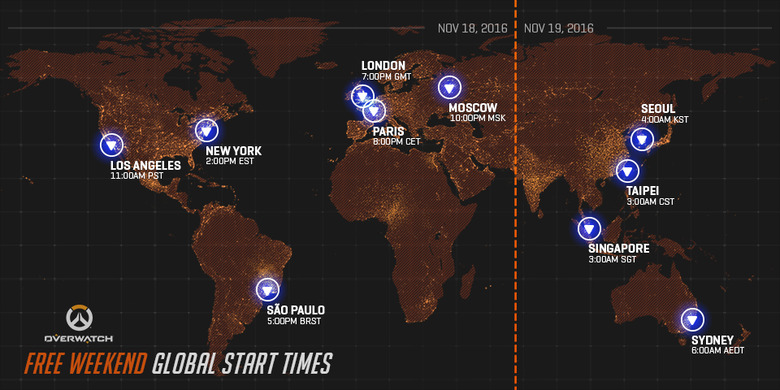 Should you choose to buy Overwatch once the free weekend wraps up, Blizzard says you'll keep all of your progress as long as you purchase the game with the same Xbox Live, PSN, or Battle.net profile. Blizzard has also shared a map that contains global start times for the free weekend, which you can see above.
This is an interesting move for Blizzard. With so many shooters being released lately, competition is stiff and Overwatch may no longer be considered new and exciting. This free weekend may be a good away to tempt a few players away from the likes of Battlefield 1 and Titanfall 2, keeping the focus on Overwatch, so we'll see how that works out.
SOURCE: Blizzard