Frappuccino At Home? Starbucks Says It's Coming Soon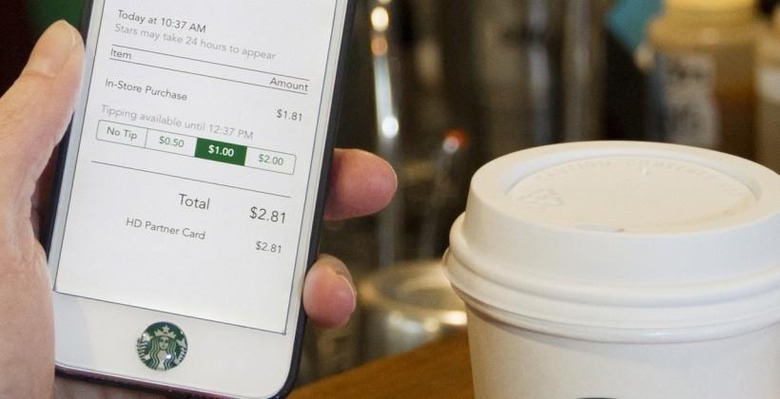 If you don't have time for a mad dash into Starbucks before work, and you're suffering caffeine withdrawals, will soon be able to delivery your drink to your door. Starbucks is launching a new "green apron" delivery service this year. We heard rumblings of the service last year. Now, things are more clear as Starbucks' chief digital officer, Adam Brotman, announced its new delivery operation plan. Starbucks is partnering with Postmates Inc. delivery service in Seattle to bring its customers fresh coffee on-demand. The delivery service will be available to select area of Manhattan as well.
The logistics of a hot and fresh coffee delivery service sound difficult. I'm not sure that a bike messenger would be able to deliver a caramel machiatto in one piece! Even if they use cars, it could still be a difficult endeavor. Practically everyone has spilled coffee in his car during the morning rush hour.
Starbucks' new test market will be small. They are debuting the service in Manhattan and Seattle. Just like your favorite pizza place, Starbucks will have a specific delivery area. For Manhattanites, everyone working in the Empire State Building will be able to get their Starbucks delivered. Their coffee will likely come from the Starbucks shop within the iconic building and be hand-delivered.
The java giant already has a multi-functional app that makes it easy for users to get their brand name caffeine fix. The app has features that allow users to pay through the app, order their coffee ahead of time, and then jump in line to grab it and go. Now, Starbucks app users in the test markets will be able to choose a delivery option from their smartphone.
Starbucks wants to remove any obstacles that prevent its customers from getting their daily dose of coffee. It began adding drive-thru windows to its stores over ten years ago, and its new delivery service is just another way to make it easier for Starbucks regulars to get their daily cup of joe.
Source: Reuters