Designer Graham Rowan has a camera he'd like to show you. This camera goes by the name FPS1000 and it's apparently able to capture video at up to 10,000 frames per second. Even the newest smartphones on the market are only able to capture video at a maximum of 120 frames per second, and most are able to capture video at only 30 frames per second. This device is being positioned as a Portable, Low Cost, High Frame Rate camera and it's on its way to real-deal consumer production in the near future.
This camera is simple. It's basically a black box, made to work with a standard C mount fitting and stores data on a microSD card. You'll want to pack a 128GB card when you get the device, as one second of video at such high frame rates can reach up to 1GB of data.
Inside this device is the following board – most users won't even see this board, but just to show how simple it is, even on the inside: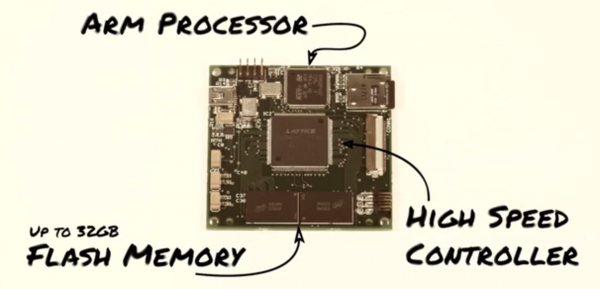 On the other side you'll see an image sensor in the center of the board. This sensor is the key. Working with an integrated ARM 168MHz Cortex M4 Processor – STMicro ST32F437, that is – you'll be able to capture video at between 840 fps and 18,000 fps. Don't get too excited about that max, though – that's a max frame rate on a 64 x 64 pixel video.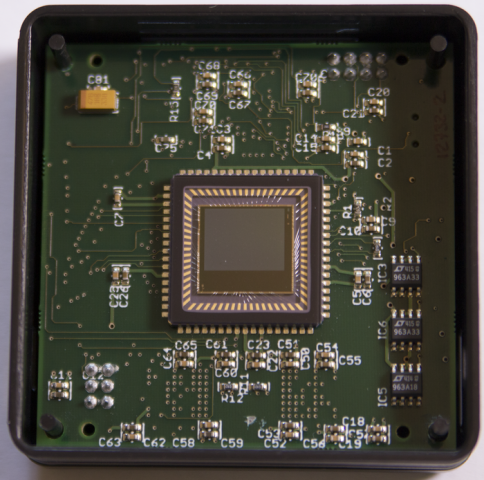 Above you'll see the image sensor on the board, and below you'll see the sensor peeking out from the camera housing. Here's where you'll attach your lenses.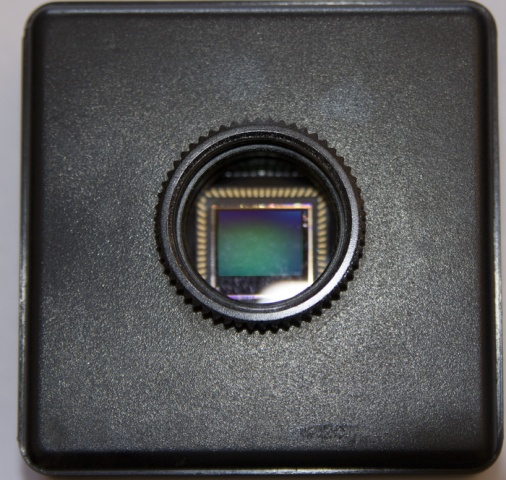 The video below should explain this project as simply as possible. It's all very ambitious, but also seems to be a system within reach.
A couple of downers on this project – first, you'll need an external power supply. The fellow making this camera seems to have figured out how to create this device to be NEARLY portable. An internal power supply will likely be in a second iteration of this device if it ever makes it so far.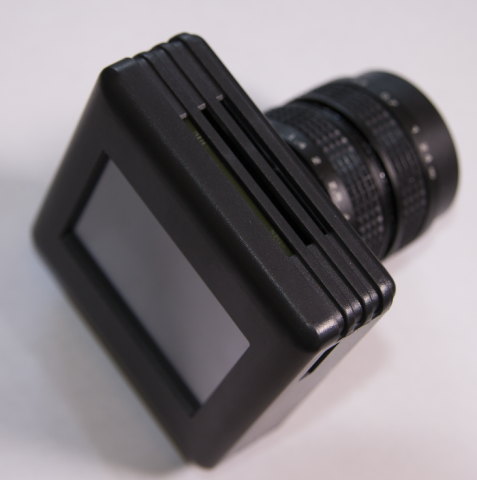 The second bit of a downer – sort of – is that this camera isn't available for purchase right off the bat. You'll have to wait a bit.
Right now the camera is part of a Kickstarter campaign that's out-done its goal by nearly 8,000 GBP with 29 days to go. Have at it!