Foxconn SZ901 netbook with Linpus Lite Moblin V2 [Video]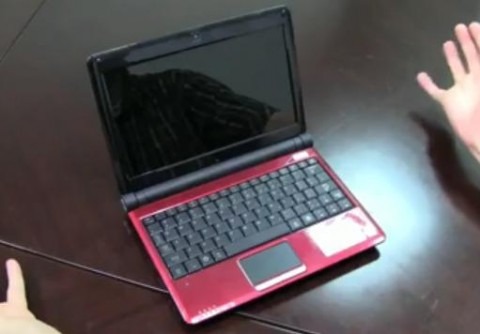 On the eve of Computex 2009, some company's just can't keep their excitement to themselves.  Foxconn have been spilling the details on their SZ901, and Sascha at netbooknews.de caught up with the 10.1-inch netbook at the Linpus headquarters.  Under the hood there's the usual Intel Atom N270 processor, 1GB of RAM, a 160GB hard-drive and, slightly more interesting, a UMTS 3G WWAN module, but it's the OS which is actually catching our attention.
Video demo after the cut
The OS, in fact, runs Linpus Lite Moblin V2, a fork in the roadmap thanks to Linpus' ongoing work with Intel's open-source OS team.  Full details of the platform won't be revealed until Computex next week, but we're hoping for some of the flexibility of Linpus and the UI ease-of-use of Moblin.
Otherwise this looks to be a pretty standard netbook, even 3G is becoming more common, and without a price tag it's hard to figure exactly how it will fit into the established netbook market.  Foxconn are presumably hoping that the distinctive OS will give the SZ901 an edge.