Foxconn Pay Hike Has Other Companies Worried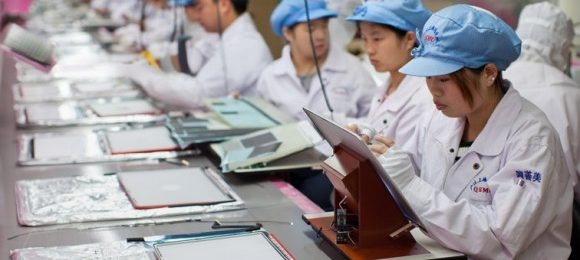 Following the highly public report on the working conditions and labor law violations at Foxconn's factories in China, the major Apple supplier promised to make several improvements, including reducing work hours and increasing wages. Although it was surprising that workers were actually more concerned than elated, it's quite understandable that other factories now worry that they'll have to follow suit.
The FLA's investigation found that workers at Foxconn's factories worked more than 60 hours a week, often working more than seven days in a row, but did not receive enough compensation to meet basic needs. Foxconn has promised to reduce overtime hours to a maximum of 36 hours per month while maintaining the same monthly pay for workers, which essentially boosts their hourly wages.
Other large manufacturers, such as Toshiba Group, which employs 32,000 workers in China, must now also step up its factory standards. The Japanese company has said that it too will be taking measures to reduce overtime work and to create safer working conditions.
This pay hike could have a ripple effect on other factories in China. When Foxconn responded to employee suicides back in 2010 by more than doubling its monthly salary, strikes ensued that forced Toyota and other Japanese automakers to also grant pay hikes that same year.
Increasingly higher wages will likely force manufacturers to automate more of their assembly lines. Some companies in more labor-intensive industries have already begun to migrate their assembly lines to Vietnam and other lower-wage markets.
[via Mercury News]