Foxconn dropping $210m on new Apple production line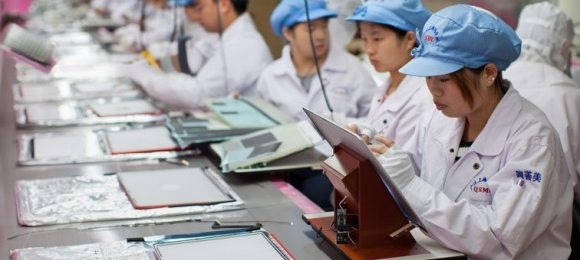 The alliance between Apple and Foxconn seems to be going swimmingly. It wasn't too long ago that we heard the two companies would split the costs to improve working conditions, and a new report from China Daily shows that Foxconn will invest $210 million into a new Apple production line. The new plant will be located in Huai'an city, occupy around 40,000 square meters, and eventually hire 35,800 workers.
That sounds big, but it's actually smaller than Foxconn's existing factories. The plant in Shenzhen, for example, currently houses around 200,000 workers. The new plant will be expected to turnover between $949 million and $1.1 billion in revenue every year, so it's a sound investment on Foxconn's part. It's not clear which Apple products will be built on the new production line, but construction of the new plant is expected to begin this October.
Foxconn also plans to build an additional factory in Hainan, a southern Chinese island. Construction of that plant won't cbegin until next year in April, and there's no mention of what products will be manufactured there. Foxconn and Apple have come under fire over working conditions in the factories, with Foxconn recently making a statement saying the duo would split costs over improving conditions. There was no mention of how much the companies would be spending, or how the costs would be split.
[via 9to5Mac]