Foxconn denies reports of worker strike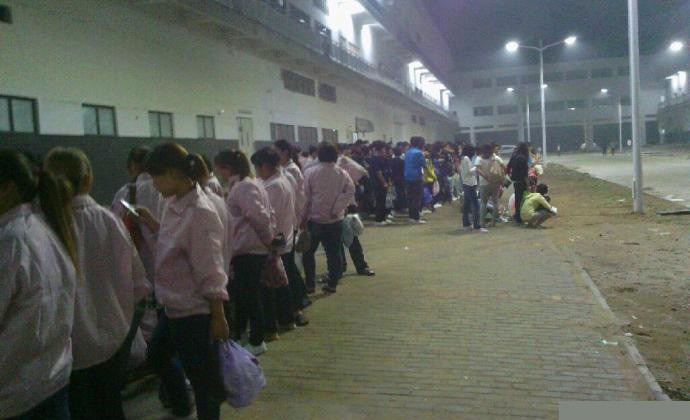 Yesterday, China Labor Watch reported that three to four thousand Foxconn quality assurance workers went on strike after iPhone 5 quality demands were raised to extremes. The report also stated that a fight broke out between workers that sent some to the hospital, and that a contributing factor in the strike was that workers weren't allowed to take time off during the week-long national holiday that kicked off at the beginning of last week. Today, Foxconn is denying that a strike ever happened, saying that production on the iPhone 5 has "continued on schedule."
Foxconn did tell Reuters in a statement that there were two smaller disputes earlier in the week, but those were handled quickly before things got out of control. "Any reports that there has been an employee strike are inaccurate," Foxconn stated, continuing by saying that "there has been no workplace stoppage in that facility or any other Foxconn facility and production has continued on schedule."
The company also admitted that there were some who were working through the holiday, but those who worked did so voluntarily, and were paid three times their normal amount for putting in those extra hours. This is a high-pressure period for the company, with iPhone 5s currently flying off the shelves. Apple has delayed the shipment of new orders to the end of this month, which suggests that manufacturers are having trouble keeping up with demand, something that's bound to put even more pressure on workers.
So, we have two very different reports coming in – one from China Labor Watch that claims a large-scale strike went down at Foxconn's Zhengzhou factory yesterday, and another from Foxconn claiming what is essentially the exact opposite. It's hard to know who to believe in this instance, but we'll be keeping an ear to the ground for more information, so keep it tuned to SlashGear for additional details.
[Image via China Labor Watch]