Fox News and Fox Business removed from Dish Network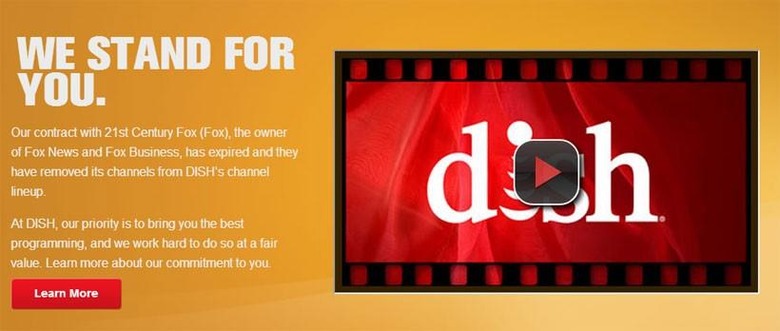 It's not uncommon at all for negotiations in the cable and satellite TV industry to come to a standstill and for either the cable or satellite firm or the owner of a network that airs on the TV platform to remove channels from the line up as a negotiation tactic. This has happened several times to Dish Network over the years and its happening again now.
Dish has announced that 21st Century Fox has blocked access to two of its popular news channels by subscribers to Dish Network. Dish says that during negotiations for Fox News Channel and Fox Business Network, 21st Century Fox introduced new channels into contract negotiations.
According to Dish the channels added into the negotiations weren't part of the contract that was up for renewal. Dish's Warren Schlichting, senior VP of programming, says, "It's like we're about to close on a house and the realtor is trying to make us buy a new car as well. Fox blacked out two of its news channels, using them as leverage to triple rates on sports and entertainment channels that are not in this contract."
Dish says that Fox blacked out the two channels for subscribers even though Dish had offered a short-term contract extension to keep the channels on air. There is no word on how long the channels might remain off the air.
SOURCE: Dish