Fox films now available through iTunes in the Cloud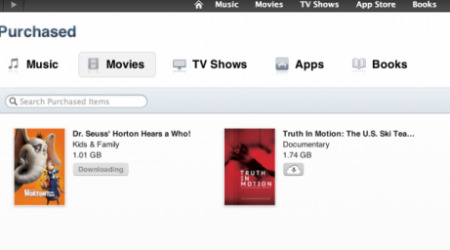 Following the big international roll out of iTunes movies in the Cloud, it looks like Apple and Twentieth Century Fox have finally made films available for U.S. users via iTunes in the Cloud after months of waiting around for it. iTunes movies in the Cloud was initially launched back in March, but Fox and Universal had agreements in place with HBO that restricted films from being included. It had been said that the studios were in negotiations to work something out.
Since then, Universal's films moved to iTunes movies in the Cloud in April, and now users from the U.S. should see Fox movies available for re-download as well. Any Fox films that were paid for previously should now appear in the purchased section on your iTunes account.
Users should also notice the warning that said "This movie is not available for iCloud downloading" is now gone from Fox movie listings. Any digital copy codes redeemed from Blu-ray products will also be included under purchases.
[via Verge]