Foursquare's iPad App Is Now Available For Download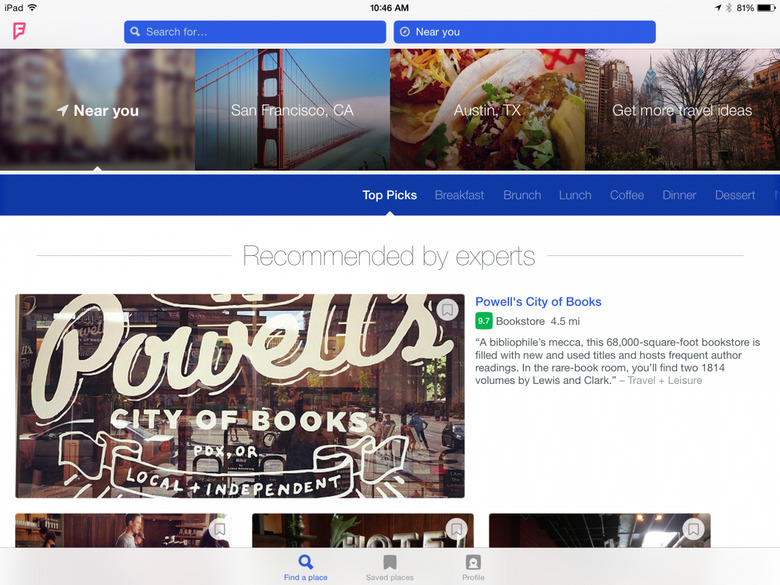 Not long ago (seriously, ten days), Foursquare said they had an iPad app in the works. We admittedly got excited, but quickly filed it deep in the recesses of our mind, knowing it would come someday. We didn't expect that day to arrive so soon, but it has! Foursqaure's iPad app is now out, and ready for your restaurant discovery couch surfing adventures. The app is appropriately laid out for iPad, too, offering much more than a blown-up iPhone version. It's not necessarily new, but there is one new function to celebrate the iPad version.
In the new Foursquare, you'll see top picks for your area, which feeds you "newly popular, up-and-coming, and local mainstays" to check out.
Foursquare also offers up travel recommendations in some of the larger cities around the world. You'll get info on some tourist-y destinations as well as some local favorites you'd be wise to check out.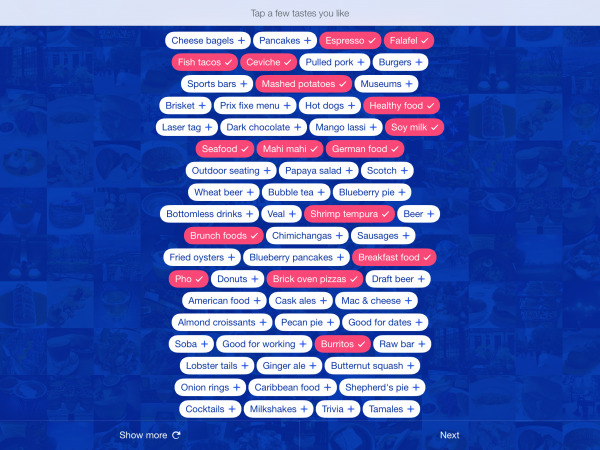 This is just the latest move by Foursquare to make themselves a much more viable platform for finding things. Earlier this year, they took the "check in" away from the core app and spun it off into Swarm. In doing so, they turned Foursquare into a Yelp competitor by focussing on reviews and discovery of local spots.
In making themselves at home on your iPad, Foursquare might be a bit more fun to use, and the ability to carry your profile and saved places iPad to your smartphone is pretty handy.
You can download the app from iTunes, but a word of caution: I had to download the iPhone version to my iPad. It worked fine, and is appropriately scaled for the tablet — it just wasn't listed under "iPad only".
Source: Foursquare