Foursquare's iOS app gets revamped check-in screen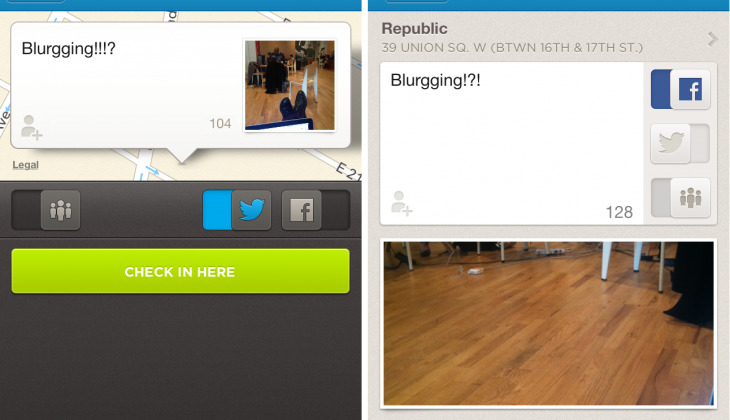 In early November, Foursquare added the ability for iOS users to mention friends who don't have an account with the social network, as well as a host of other features, including check-in location ranking. Now the company has pushed out another update for its iOS app – a revamped check-in screen and highlights. This brings the version number up to 5.3.5.
The new features for Foursquare on iOS include check-in highlights and a revamped check-in screen, as well as a feature allowing users to more rapidly find places nearby that have been recently opened. For example, users can scan through check-in highlights under friends' check-ins. The changes aren't huge, but are certainly something advid users will notice and appreciate.
In what is perhaps the most strange "What's New" version update on iTunes, Foursquare offers this: "Are we not drawn onward to new era? A man, a plan, a canal, Panama! Look out for check-in highlights under your friends' check-ins. Go hang a salami; I'm a lasagna hog! Try some recently opened places nearby. Race car! Enjoy speedier check-ins, plus a shiny new check-in screen. So many dynamos! Search for 'peppermint' or 'cider' for some holiday treats!"
Obviously, you can nab the latest update from iTunes or the App Store. It's 12MB in size, and requires iOS 5.0 or higher. For those who like random – and relatively obscure – facts, Foursquare also noted that this update, version 5.3.5, is the first palindromic version number since April 2011's 3.0.3. And now you know.
[via The Next Web]