Foursquare revamps iOS app with focus on discovery

Foursquare has been planning an overhaul of its mobile apps for a while now, and the company released the refreshed iOS app today with a much simpler user interface. The company is also trying to shift into new territory. Rather than being just an app that lets users check into different venues, the company wants users to be able to discover those places too without heavy reliance on additional services.
The new Foursquare app makes it easier for users to access photos, list, and places, and the check-in button itself has been made more easily accessible in the top right corner. The big new feature is the Explore button, placed front and center in the bottom row of options. Hit the button and you'll be presented with a map, telling you where your friends are and recommending places for you to visit.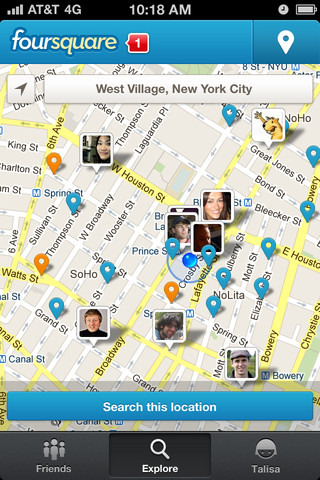 Friends has also been revamped, presenting a slicker timeline of where your pals have checked into, with large pictures and clean fonts. The final tab is dedicated to your profile, saving information about where you've checked in and allowing you to access your favourite places. Other info such as stats and badges will also be accessible here.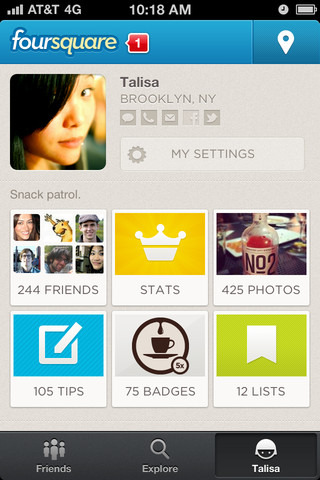 [via The Next Web]