Foursquare moves to MapBox Streets from Google Maps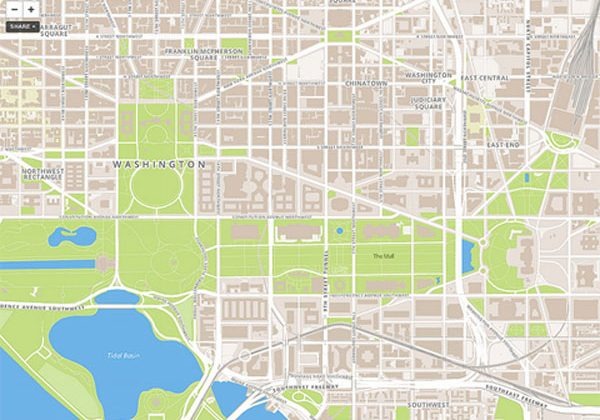 If you're a user of foursquare and have logged in since yesterday, you probably noticed the maps look a little different. If you haven't used the service in a few days, the maps are now different along with some of the buttons. Foursquare has started using OpenStreetMap based data rather than the maps used previously. The change isn't that big of a deal, and all functionalities are the same.
As foursquare puts it, other than slightly different colors and buttons it's still the same service you have been using. Since foursquare started it had been using Google Maps API. The company says it noted a number of other firms going away from that option. However, it's not using the plain old OpenStreetMap data for the map images it needs.
The map images foursquare is using come from a startup called MapBox. This company was chosen because they have slick images, which is exactly what foursquare needed, that are based on OpenStreetMap data. MapBox launched a new service called MapBox Streets earlier this week so foursquare moved over. If you're a foursquare user, do you like the new maps?