Foursquare iPhone update adds photos & comments; Android version imminent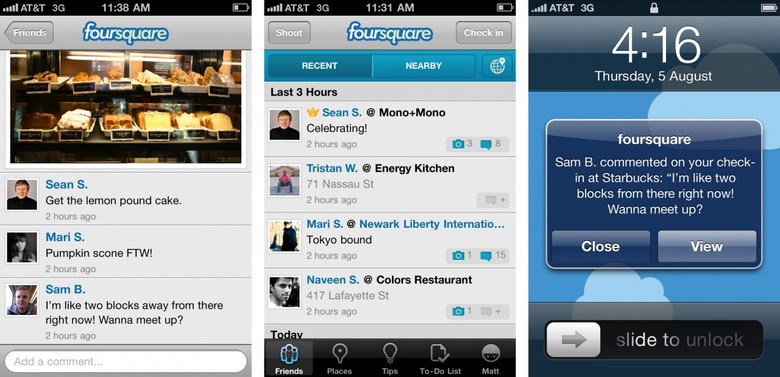 Foursquare has pushed out an update to its popular iPhone app, adding photos and comments to the geo-location service. Available on iTunes today [iTunes link], the new update is apparently a response to user feedback over the past few months, and uses Apple's push-notifications to immediately update you to the newest comments.
An update to the history pages online pulls together all the comments and photos into a single place. If you use Instagram or Foodspotting, pictures will be included with the check-ins, while picplz supports photos checked-in to both iPhone and Android.
Meanwhile, an update to the Foursquare Android app is expected later this week, with Palm and BlackBerry versions due in January 2011 and other "major platforms" after that. Meanwhile the iPhone app will get updates to streamline sharing photos to Facebook and Flickr, an easier way to keep track of comments, and improved organization of old photos.