Foursquare Debuts on Windows Phone 7 Series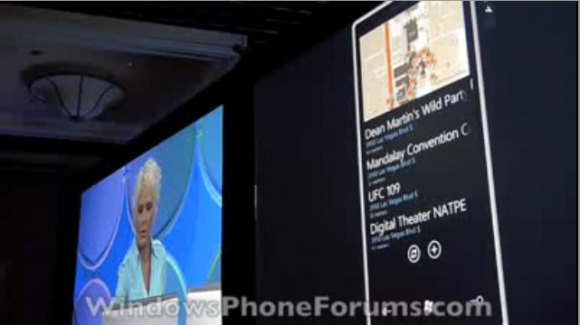 Foursquare has become synonymous with location-based services. While there may be some other applications out there, Foursquare managed to create a system that makes going places, and telling everyone you know that you're there, fun and entertaining. When Foursquare got demoed at MIX10, it showcased all of the great some features, but added that Silverlight flair that Microsoft is pushing full-steam ahead with Windows Phone 7 Series.
Just like the Seesmic Twitter client, Bing Maps is playing a heavy role in the location-based service. When you pull up where you are, and go through the routine of checking in and then shouting out where you are, you can take a look at the integrated map within Foursquare, and find out where some cool locations are around you. The great part of Bing Maps being integrated into the application, is that you can actually use the map from within Foursquare. No need to exit out of it, or do anything else. Just use the map, right then and there.
Of course, if you're not a fan of finding where you want to eat on a map, the application has made the locations available in a list just below the map as well, so that you can scroll through them and find them in that fashion. When you select a location, it will open up the ability to check-in there, shout out, or add a review/opinion about the location. You can also read reviews/opinions about the location from other Foursquare users as well, all from within the application itself, in the same seamless fashion.
Want to talk about Foursquare and more? Then join Windows Phone Forums and join the discussion!