Foursquare Android update brings native tablet interface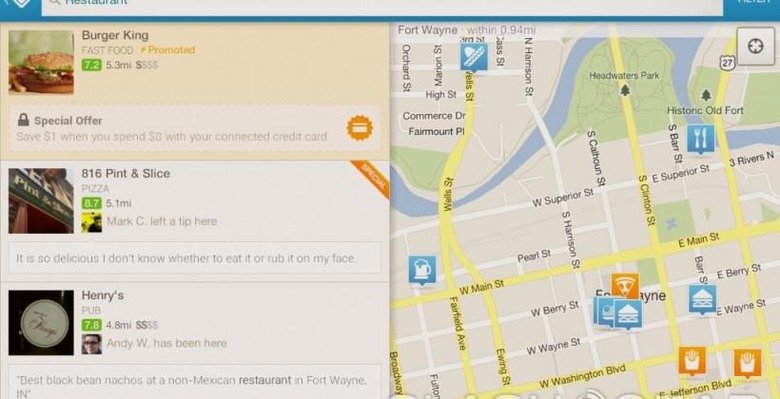 It's not too often that we see an Android app that comes with a native tablet user interface. iOS has usually led in the category, but more and more Android apps are starting to get in on the tablet fun with their own unique tablet layouts. Foursquare is the latest to join, with a new two-column layout that takes advantage of the larger screen real estate.
As expected, the new interface makes navigating your way around the app much easier, and rather than being subjected to only one page at a time, users can move their way around the map on the right side, and see a list of places or a list of their friends' check-ins on the left side, depending on which part of the app you're using.
Of course, Foursquare for tablets doesn't really make a whole lot of sense, as the app is really only useful while on the go to quickly check in at restaurants, clubs, etc. Most people wouldn't have their tablet on their person at these kinds of places, making a tablet version of Foursquare a bit unnecessary. However, Foursquare wants its service on as many platforms as possible, and if that involves tablets, then so be it.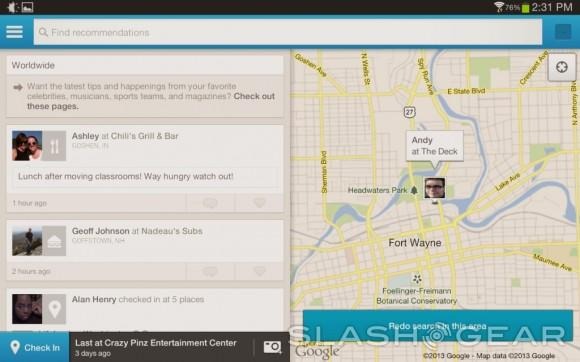 The two-column layout is also supported on "larger phones when in landscape mode," so we're guessing devices like the Samsung Galaxy S 4, HTC One, and the Galaxy Note series just to name a few. Furthermore, the updated Explore interface in the app matches up with Foursquare's Explore feature on the web, in an effort to provide uniformity throughout the different platforms.
iPad users still have to put up with using the stretched-out iPhone version, but since we're being treated with a native UI on Android, it might not be long until Foursquare pushes out a dedicated app for iPad users. We'll just have to wait and see what the company has up its sleeves for the future.