Foursquare 5.0 Review for iOS and Android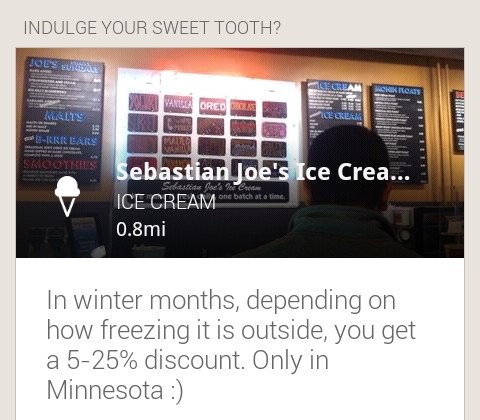 This week the folks at Foursquare have decided to take all of the fabulous data they've been collecting from you and yours for the past several year and smash it into a lovely new version of their mobile application for iOS and Android. While you've seen this application before, and indeed you've been checking in for months if not years here in basically what appears at first to be the same environment, you're actually in a brand new world. Here is Foursquare 5.0 and there goes your decision-making out the door – so to speak.
When it's time for lunch, you'll be shown some lovely locations to eat right near you as recommended by Foursquare citizens who have been there – or at least who have said they've been there. You get updates now in that familiar red speech bubble that you cannot resist when your friends like or comment on what you've just done, and your feed of friends is still the central point for keeping up in the greater Foursquare check-in world.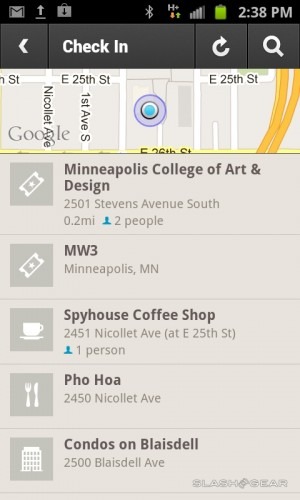 Foursquare has become more about locations that already exist and are verified rather than on you creating your own uniquely named locations. The app is now a much more solid and "professional" environment where it's not so much a hobby as it is an adventure where Foursquare and the businesses that work with Foursquare can profit from your fun and enjoyment. Of course that's never a bad thing, and allows the app economy as well as the non-digital economy to thrive as well, but it is a fact.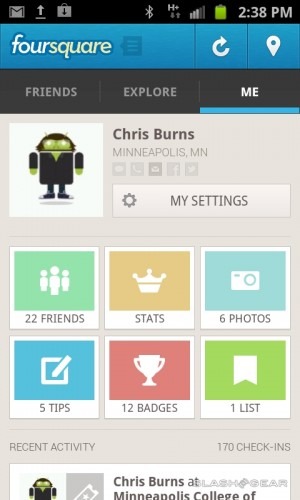 You'll still be collecting badges, tips are still here, photos and lists and statistics are here as well, and you will still have essentially every ability you had in the past as per normal. This application also remains completely free and utterly intoxicating – and for now you'll not be able to get it for your iPad, but for iOS as well as Android you'll have full free rein. Grab this application on the iTunes App Store or over in the Google Play App Store right this second!