Foursquare 3.0 Adds Explore, Revamped Leaderboard, And New Deals

Foursquare has just revealed details on its revamped 3.0 version due out late tonight. The popular location-based app allows people to share information on the places they've been via check-ins and encourages them to do so by turning it into a game of attaining badges and titles based on frequency of check-ins. The updated version adds several new new features including check-in recommendations, revamped leaderboard, and new deals for businesses.
A new 'Explore' tab has been added that will help you discover new places nearby. It will recommend locations based on your search patterns, the places you've visited, the places your friends have visited, your loyalty to your favorite places, and the general categories you gravitate towards among various other factors.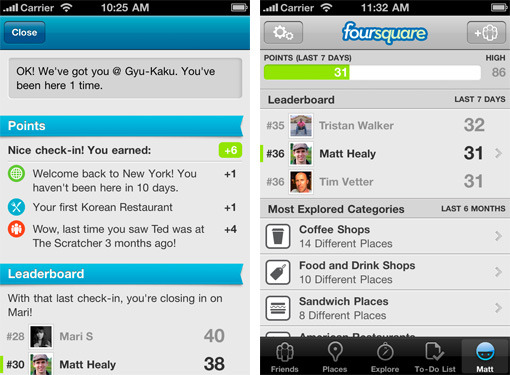 A revamped leaderboard now shows a 7-day barometer of you and your friends. Check-ins will now trigger dozens of different actions including discovering new places, trying new restaurants, and visiting new cities. And to reward your loyalty, six new types of deals will be available for businesses to offer. Businesses will be able to offer Specials to swarms, groups of friends, regulars, newbies, Mayors, or simply everyone.
The Foursquare 3.0 version will be available tonight for iOS and Android devices. The 3.0 version for BlackBerry will be later on this week.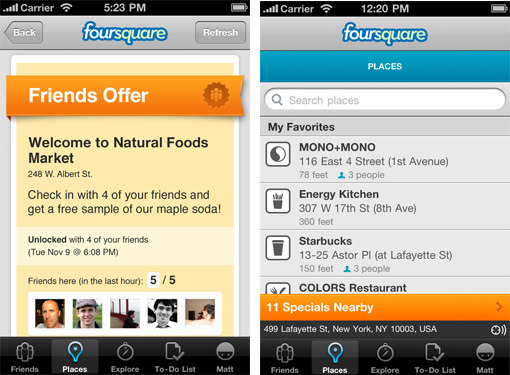 [via Foursquare]