Four new PS4 DualShock 4 controllers revealed with rose gold headset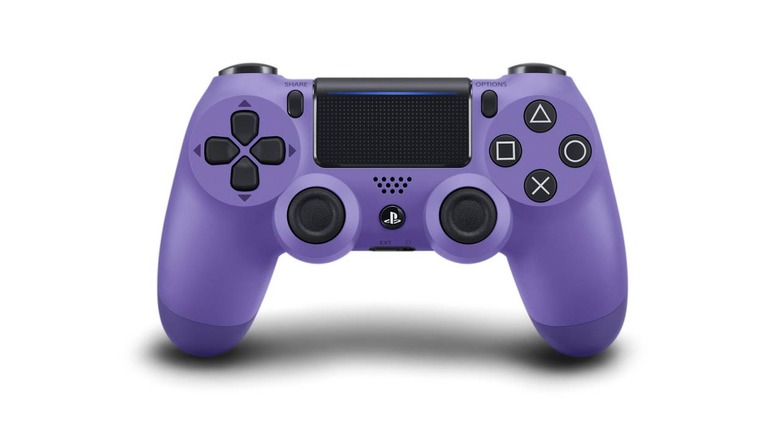 Those who have a PlayStation 4 know that Sony really likes its DualShock 4 variants. Today the company is announcing four more that will release this fall, which brings the total number of DualShock 4 variants released since the PS4's launch up to more than 25. In addition to these controllers, Sony is also gearing up to launch a new headset.
The new controllers cover a pretty wide range of colors. The first one revealed today is an electric purple one, which sports a two-tone purple design across the front and back. Sony has made the face button icons all white as well, for "added contrast."
Next up is a red camouflage controller. Sony is no stranger to releasing camouflage DualShock 4s, so we should have known it'd only be a matter of time before we saw one in red. The controller features a red, black, and brown pattern, though it's worth noting that the camouflage pattern is only present on the controller's faceplate – not on the back or the lower part of the grips.
If you're a fan of more metallic designs, then you'll be happy to know that this batch of controllers has something for you too. There are two metallic controllers arriving this fall – titanium blue, which features the same two-tone design as all the others, and rose gold, which features white accents that offer a fair bit of contrast.
That rose gold controller is one piece of Sony's "Rose Gold Collection," which also includes a rose gold PS4 headset. The headset, which is a variant of Sony's Gold Wireless Headset, won't be landing until November, while the controllers will be launching in September. The DualShock 4s will be priced at $64.99 and the headset will set you back $99.99.