Fossil Sport puts latest Wear 3100 chip in colorful smartwatch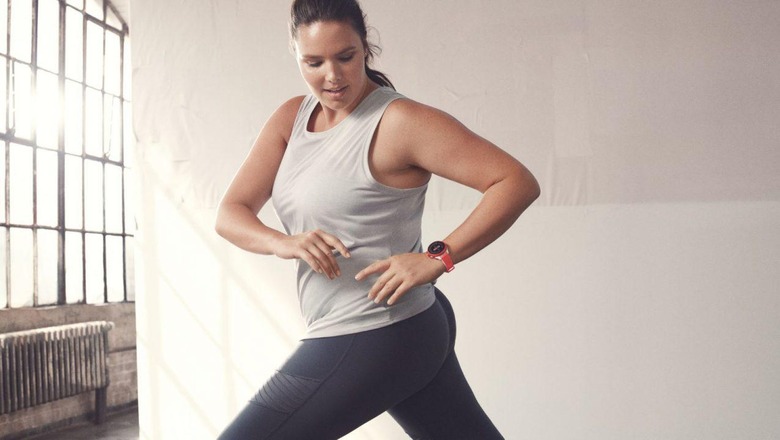 With Wear OS receiving a redesign back in September, a few manufacturers have been looking to leverage the OS in new devices. Fossil is one of those manufacturers, today announcing a new smartwatch simply called Fossil Sport. Customization is the name of the game here, as the Fossil Sport is launching in six colors with what Fossil describes as "endless" strap options.
In reality, your strap choices obviously aren't endless, but there are 28 different ones to choose from, as Fossil says that the Sport is compatible with all 18mm watch straps. Beyond color choices, the Fossil Sport seems to offer a good amount of functionality, thanks at least in part to the Snapdragon Wear 3100 platform at the heart of the device.
With that processor, Fossil says that we can expect a 24 hour lifespan from the Sport's 350mAh battery, which is larger than some previous smartwatch models the company has offered. Qualcomm's platform also provides a battery saver mode than can extend battery life by as long as two days, which will prove nice in a pinch (like when you forget to plug your watch in at night).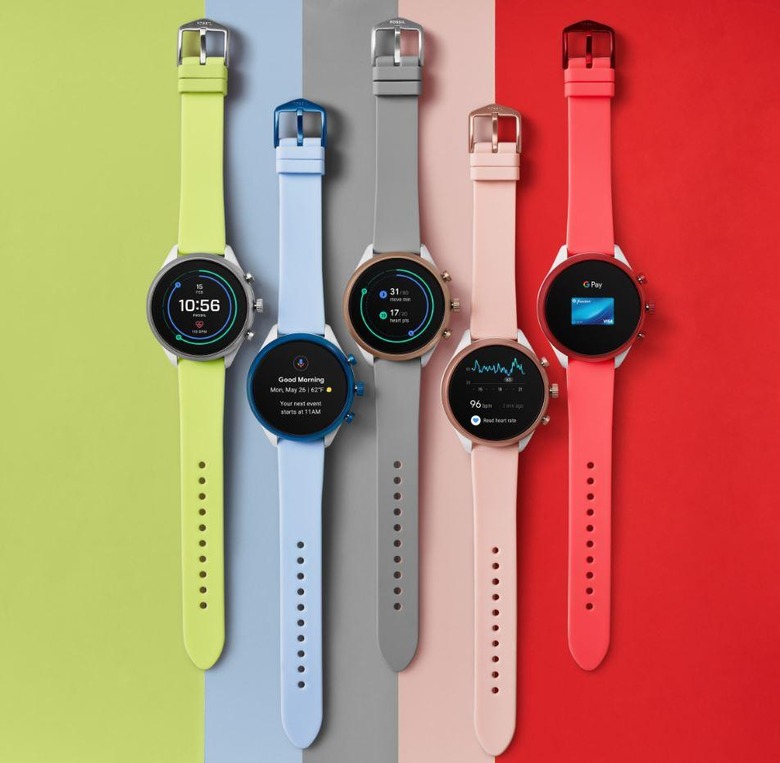 Like most smartwatches these days, the Fossil Sport is available in two case sizes: 41mm and 43mm. It also ships with a number of different sensors, including NFC, GPS, and heart rate. Since it's running on the redesigned Wear OS, we'll even see Spotify pre-installed on the watch from the get go, along with Google Assistant and new Google Fit capabilities. Finally, Fossil says that the Sport's magnetic charger can "almost" bring the battery up to full within an hour, though what that specifically means is up in the air.
All in all, it sounds like fairly solid smartwatch if you're in the market for one. Some variants of the Fossil Sport are available today from Fossil's website for $255. Other variants will be launching on November 12, and that's when we'll see the watch land at Fossil retail stores around the world.