Fossil Q Neely, Q Jacqueline hybrid smartwatches cater to small wrists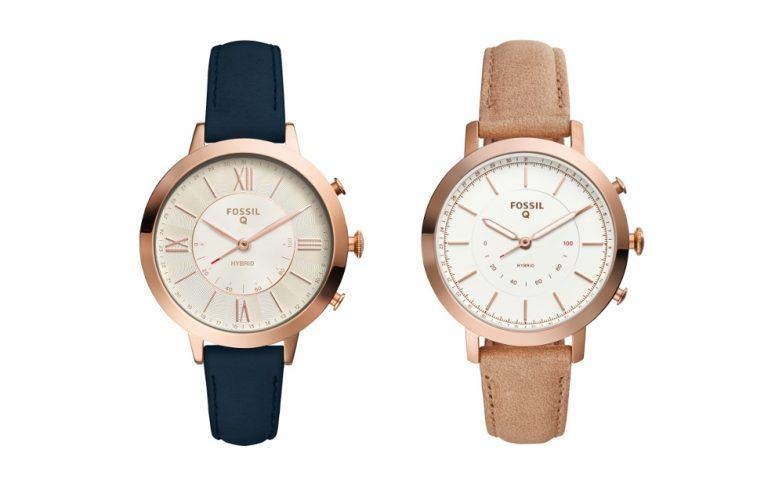 Not everyone needs a smartwatch. Especially when said smartwatches seemed designed for a specific demographic only. Some users not only have simpler digital lifestyles but also need less conspicuous and classier accessories. For this group, Fossil is announcing the Q Neely and Q Jacquelline, billed as their smallest hybrid smartwatches to date. These fusion of fashion and smartphone accessories combine analog and digital in a petite 36 mm body that was specifically designed with women in mind.
It might be a bit biased, considering there's nothing stopping women from wearing the style of smartwatches already in the market. But some of those do seem design for those with larger wrists or something out of place in a gala event. Fossil has been pushing its hybrid smartwatch line to partly address that by hiding the smart features from sight, showing only a traditional analog watch.
With its two new hybrids, Fossil is expanding the line to new sizes and new markets. Its 36 mm cases is markedly smaller than any of its existing selection and is a perfect fit for those with smaller wrists or those with smaller preferences. Despite the reduced size, there is no reduction in functionality. The Q Neely and Q Jacqueline are just as competent as the rest of the gang, with vibration notifications, activity tracking, and the amusing watch hand animations. There are also customizable pusher shortcuts that lets you quickly do an action on your smartphone.
Fossil is also taking the opportunity to announce the latest update of its Fossil Q app. Following the theme of reduction, Fossil has pared the app's home screen down to its essentials, allowing users to get to the functions they need faster. The Fossil Q Neely and Q Jacqueline launch on October 22 for $155 and $175, respectively. The hybrid smartwatches are compatible with phones running Android 5.0 Lollipop or higher and iOS 9.0 or higher.