Fossil Q Marshal, Wander pre-order and launch dates set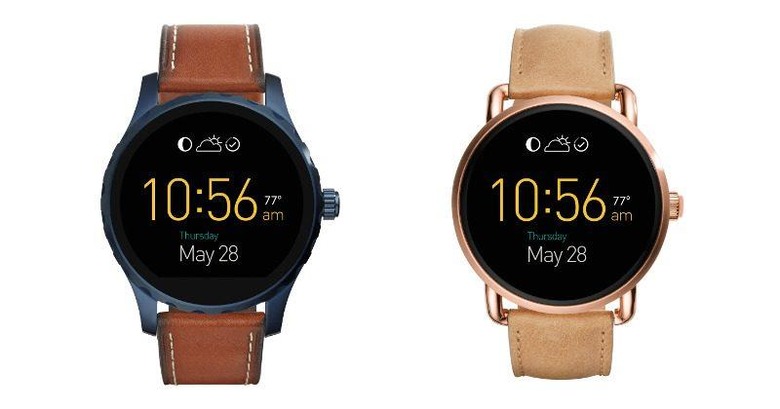 Apple may be expected to out two Apple Watches later this year, but not before two Android Wear timepieces join the smartwatch fray. Announced way back in March, Fossil has finally revealed when and, more importantly, at what cost its Fossil Q Marshal and Fossil Q Wander Android Wear smartwatches can be purchased. And it's all happening before this month is over, giving the Android Wear loyal a chance to grab a more luxurious looking wearable before Apple's time in the spotlight.
It seems we are finally past the days when smartwatches looked more like geeky contraptions straight out of an old science fiction prop set. Now they are finally starting to look more like regular watches, except with no analog parts of course. And as Fossil is a brand more known for fashionable accessories, it makes sense that its smartwatches, even its fitness tracker, wouldn't look out of place at a gala event.
The Q Wander and Q Marshal are birds of the same feather, two sides of the same coin, trying to appeal to different aesthetic tastes. The Q Wander is seemingly designed for those who prefer curves in their designs, sporting a multi-finish case and unique wire lugs. On the other hand, the Q Marshal has a more rugged look to its case while not going into sports watch territory.
In all other aspects, both smartwatches are similar, including the 45 mm case size and interchangeable straps, available in leather, silicone, and stainless steel. Both have activity tracking and a mic for voice control or dictations. And though running on Android Wear, they are compatible with iOS devices as well, thought a bit more limited.
Fossil will start taking pre-orders for the Q Wander and Q Marshal on their website starting 12th August while the full retail launch is set for August 29. Nearly similar in features, the two are also similar in price, costing $295 each.