Fossil acquires Misfit to make fashion accessories smarter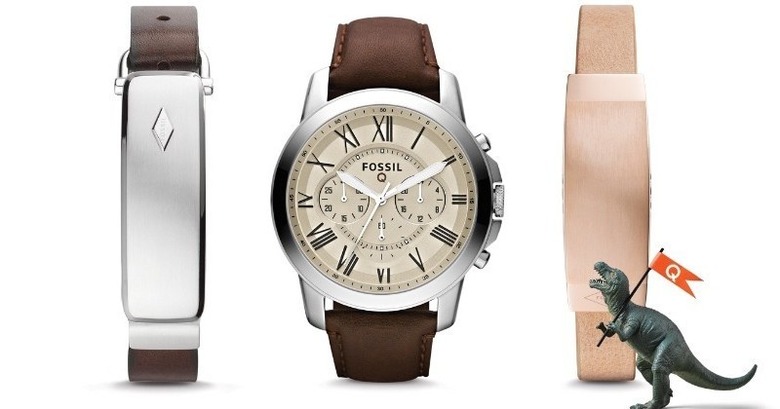 Just a few weeks ago, fashion brand Fossil unveiled a new series of Q watches, including the Android Wear Q Founder. It seems, however, that that isn't the end of its smart wearable plans. Perhaps inspired by the recent outing of luxury smartwatches, like the TAG Heuer Connected, Fossil has announced its acquisition of Misfit, one of the more known names in the wearable market, particularly in smart fitness bands. By joining forces, Fossil hopes to expand its portfolio to embrace the growing number of wearable devices in the market today.
While Fossil mostly does its business within the realm of fashion items, like watches and jewelry, it has also dabbled from time to time in wearable technology. In fact, in 2003 it released a Palm OS Fossil Watch PDA that predates the smarwatches that we know today. Its latest tech ventured produced the Q Founder, though it seems that Fossil wants to go beyond or away from the mainstream Android Wear platform.
Misfit has been doing activity trackers as far back as 2012. Over that time, it has developed its own wearable platform, both hardware and software, that Fossil now recognizes to be more in line with its goals. That or Misfit's technology was the most affordable platform to purchase. Either way, Fossil does believe that Misfit's platform has already found answers to the most pressing issues of wearables today, including and especially battery life.
Fossil plans to incorporate Misfit's wearable tech into its numerous brands, including Fossil itself and Skagen. With that platform, Fossil hopes to expand its product lineup to new markets such as music, fitness, and healthcare. Whether Misfit's platform will be able to match the likes of Android Wear, watchOS, or even Pebble in terms of functionality remains to be seen.
Fossil is $260 million to see that happen. It isn't a done deal yet, of course, as it has to go through the usual processes, including regulatory approval. Best case scenario, Fossil expects the deal to be done by the end of the 2015 fiscal year.
SOURCE: Fossil