Forza Motorsport 7 loot crate removal will happen this winter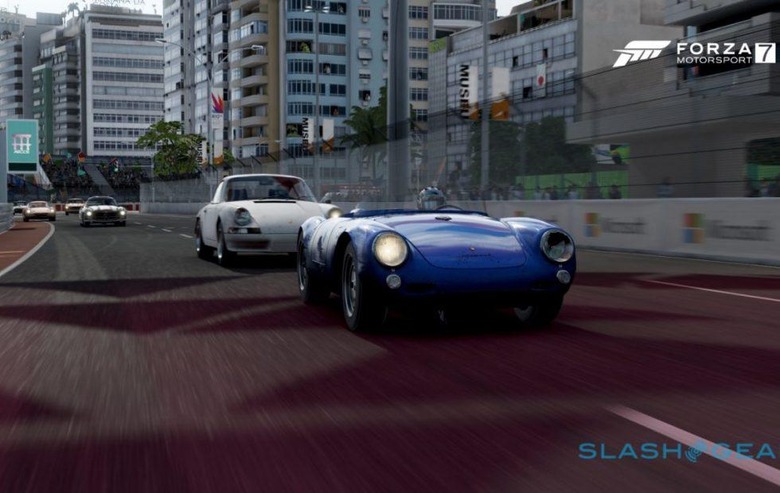 It's no secret that gamers hate loot crates, an issue that came to a head — and resulted in a major boycott — with the launch of Star Wars Battlefront 2. The backlash spilled over into politics, prompting some politicians to review loot crates as potential gambling, and a growing number of game developers have been removing loot crates from their games in the months since. Now Forza Motorsport 7 will soon be counted among them.
READ: Forza Motorsport 7 Review: Any more real and you'd be paying for gas
Loot crates are in-game caches that, in some cases, require the player to spend real-world money in the form of microtransactions. Some titles, as was the case with SWBFT2, make loot crates a vital part of the game, prompting critics to accuse them of fueling gambling-like behavior and exploiting buyers to rake in more cash.
In a statement published today, Turn 10 studio boss Alan Hartman revealed that loot crates will be removed from Forza Motorsport 7. "You've been tireless in sharing your feedback about the game, letting us know what you like and what you'd like to see improved," Harman said. "Along the way we've done our best to listen to, absorb, and most importantly, act upon that feedback."
Hartman notes that Forza Motorsport 7 players have never been charged for the in-game "prize crates," saying that despite this, "their presence in the game has continued to be a source of controversy." The team has ultimately decided to completely remove the prize crates from the game.
However, removing the loot crates won't be a simple process, so Turn 10 expects it won't be completed until this winter season. The change will be a process that'll kick off soon via the unlocking of more than 100 exclusive cars, as well as the removal of cars from the crates. As well, the company vows that it won't add the paid tokens from previous Forza games to the latest edition or the upcoming Horizon 4.
SOURCE: Turn 10