Forza Motorsport 6 to feature entire Formula E lineup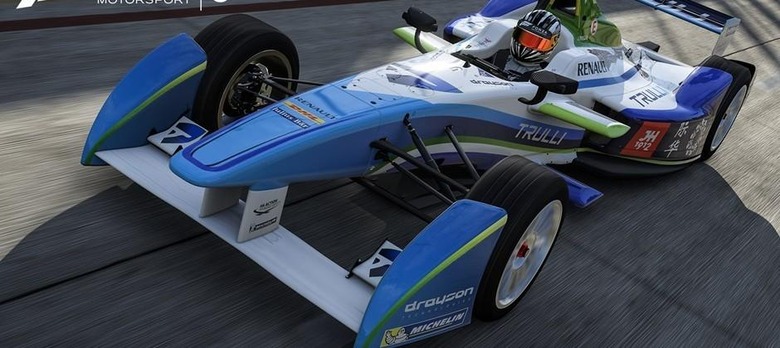 Forza Motorsport 6, the latest in Microsoft's flagship racing game series for the Xbox One, is nearing its September 15th release date. Developers Turn 10 said some time ago that the game will feature over 450 cars, but it was only starting at E3 this year that they began to reveal the list. The first 117 vehicles were announced last month, and now another 37 have been added to the list, with the big surprise being that the full lineup of Formula E all-electric racecars.
This marks the first time all ten of the cars from the inaugural 2014/2015 Formula E season will appear in a video game. There's actually only one vehicle, as all the teams used a Renault Spark SRT_01E, however there will be a version for each team. The original 2014 model of the SRT_01E did appear in Forza Motorsport 5, however only as a DLC vehicle that had to be purchased separately.
The announcement is fitting, as the first season of Formula E ended last week, after beginning in September 2014 in Beijing. The ten teams and their electric racecars participated in 11 races, held in cities including London, Berlin, and Moscow.
Other cars in Forza 6 that were just announced include the 1965 Shelby Cobra 427 S/C, 2015 Lexus RC F, 1988 Lamborghini Jalpa, 1969 Nissan Fairlady Z 432, 1991 Honda CR-X SiR, 1967 Chevrolet Corvette Stingray 427, 1985 Toyota Sprinter Trueno GT Apex, and 1971 Plymouth GTX 426 HEMI. The game's developers say from here on out they will have weekly updates where they reveal more cars, all the way up to the September 15th release.
SOURCE Xbox Wire / ForzaMotorsport.net