Forza Motorsport 4 Porsche expansion pack available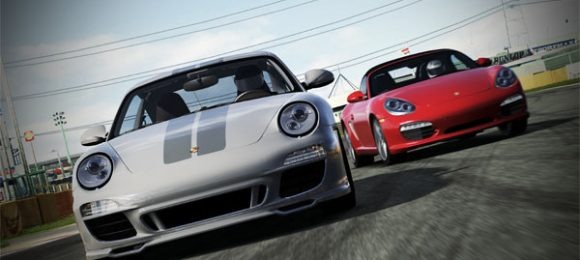 Fans of and Forza Motorsport 4 can now download a new expansion pack that adds a bunch of new sports cars to the mix. The expansion pack in question is called the Porsche Expansion Pack. As the name suggests, it's pure German Porsche sports car goodness with 30 new vehicles to drive. The expansion pack is offered via Xbox Live.
The expansion pack will cost 1600 Microsoft points and can be downloaded right now for players who own the game. Players will get access to new and classic Porsche vehicles, including various versions of the 911, Cayman, and Boxster. There also special racing editions of Porsche cars in the pack as well.
The special racing editions include cars that competed in the American Le Mans series in the GT and GTC classes. Having 30 cars in one expansion pack is a big deal, and when they're all high-end sports cars, it's even better.
"This is an excellent opportunity for Porsche to offer a virtual experience with our sports cars in a very fitting environment – on race tracks around the world," said Andre Oosthuizen, vice president of marketing for Porsche Cars North America. "In many ways, best-selling gaming titles like Forza Motorsport 4 generate enthusiasm for products that often translate into a lifelong connection to the brand."
[via Gamasutra]