Forza Motorsport 4 gets new American Le Mans series car pack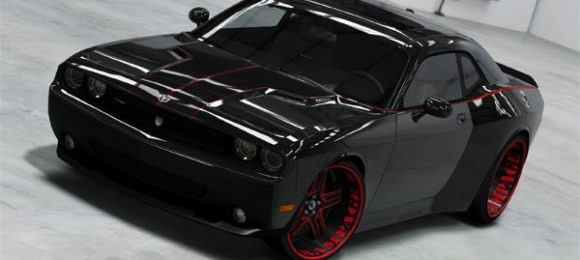 If you are a fan of the Forza 4 racing game on Xbox 360, you'll be glad to hear that there's a new car pack now available. The new car pack launched yesterday and adds a bunch of new racing cars from the American Le Mans series. The pack includes 10 cars starting with the 2011 Audi Sport North America R8 TDI wearing #2 livery. Also included is the 2011 Panoz #050 Panoz Racing Abruzzi.
One of my favorites in the pack is the 2010 Dodge Challenger SRT8 owned by UFC fighter Quinton "Rampage" Jackson. If you like old school Japanese race cars the 1991 Mazda #55 Team Mazdaspeed 787B with the Wankel rotary engine is in the pack. Another of my favorite cars is included in the new car pack, the 1995 Ford Mustang Cobra R.
The remaining vehicles and pack include: 2011 Bentley Platinum Motorsports Continental GT, 1986 #2 Audi Sport Quattro S1 rally car, 1992 Alpha Romeo 155 Q4, 2011 Holden HSV GTS, and rounding out the cars is the 2011 Volkswagen Polo GTI. This individual pack sells for 560 Microsoft Points, and Season Pass holders will get the add-on as part of the package. The Forza Season Pass costs 2400 Microsoft Points and if purchased now also gets you all six previous add-on packs.