Forza Horizon 4 demo now available on Xbox One and PC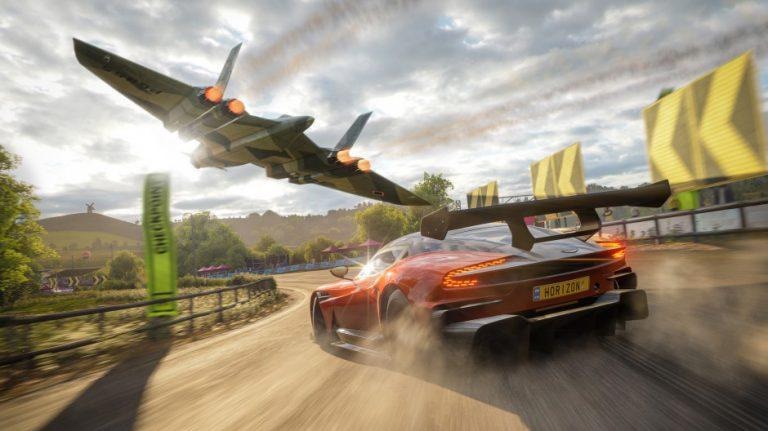 Today, Microsoft announced that Forza Horizon 4 has gone gold. That means the game is finished and ready for its release next month, but if you're looking forward to the game, you can get a taste of it today. Microsoft has launched a demo for Forza Horizon 4 on Xbox One and PC through Xbox Play Anywhere, a few weeks before it's set to release.
In a post over on Xbox Wire, Microsoft doesn't get too specific about what players can expect from the demo. It does say, however, that the seasons will shift as you play, which is one of the major new features in the main game. Forza Horizon 4, as we learned during E3 2018, is set in Britain, though you probably won't be able to explore the entire map in the demo.
Microsoft also announced that Forza Horizon 4 will be getting a day one car pack. Officially called the Best of Bond Car Pack, this package contains cars from the long-running film series, and it covers movies from pretty much every James Bond generation. Have a look at the full list of included cars below:
1964 Aston Martin DB5 inspired by Goldfinger (1964), Thunderball (1965), GoldenEye (1995), Skyfall (2012) and Spectre (2015)
1969 Aston Martin DBS from On Her Majesty's Secret Service (1969)1974 AMC Hornet X Hatchback from The Man With the Golden Gun (1974)1977 Lotus Esprit S1 from The Spy Who Loved Me (1977)1981 Citroën 2CV6 from For Your Eyes Only (1981)1986 Aston Martin V8 from The Living Daylights (1987)1999 BMW Z8 from The World is Not Enough (1999)2008 Aston Martin DBS from Quantum of Solace (2008)2010 Jaguar C-X75 from Spectre (2015)2015 Aston Martin DB10 from Spectre (2015)
The Best of Bond Car Pack will be available as a standalone purchase or as part of the Forza Horizon 4 Ultimate Edition. Microsoft didn't say how much the car pack will cost for those who didn't buy the Ultimate Edition, but its price will probably be revealed as we get closer to Forza Horizon 4's launch.
Forza Horizon 4 is currently slated to launch on October 2, so we're just under three weeks away from release day. Those who purchase the Ultimate Edition will be able to start playing on September 28, and Microsoft said today that the Best of Bond Car Pack will be ready to go for those early access players as well. Are you planning on picking up Forza Horizon 4? Head down to the comments section and let us know!