Fortnite's Risky Reels theater will show 'Rise of Skywalker' scene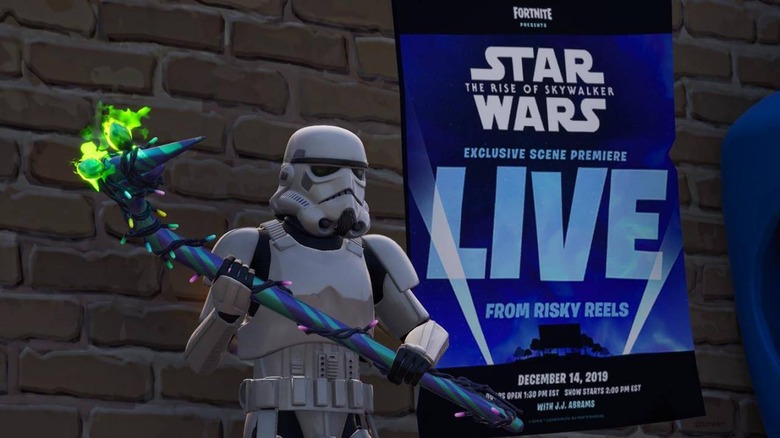 Fortnite players will get a special pre-Christmas treat from Epic Games: an exclusive Star Wars: The Rise of Skywalker scene that will play at the battle royale island's drive-in theater. Epic Games announced the new exclusive on Saturday alongside a teaser image featuring the Stormtrooper skin it released in the Fortnite Item Shop a couple of weeks ago.
Epic has launched multiple movie and television tie-ins for Fortnite players, some more pronounced than others. There was the extensive Batman tie-in, for example, that resulted in an entire major Point of Interest being transformed into Gotham City. That tie-in included special in-game items like the Batarang, as well as skins.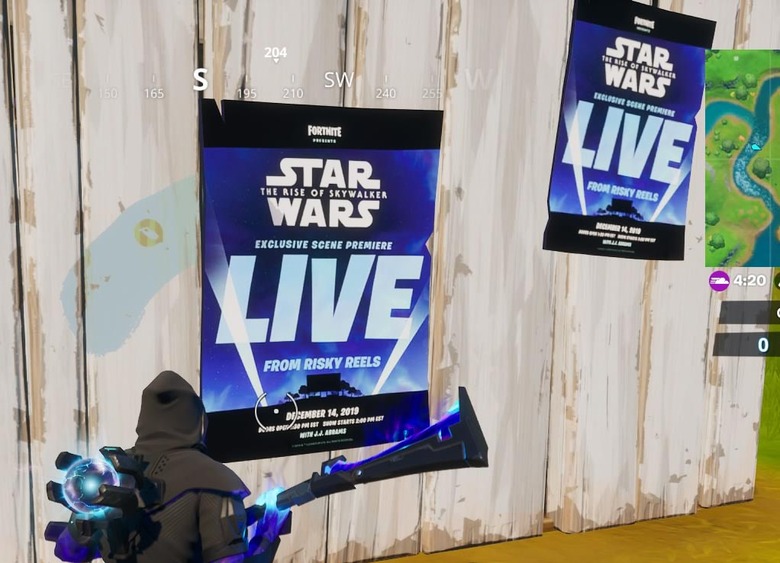 Fortnite's battle royale island has also been home to Stranger Things portals and skins, red balloons from IT, and, most recently, Stormtrooper skins from Star Wars. The company is taking its Star Wars promotions to the next level with the arrival of new posters related to the in-game exclusive movie scene event.
The posters can be found in many places on the battle royale island, including the sides of the structure housing the drive-in movie theater's large projection screen. As the posters indicate, the movie scene will be a live event, meaning you'll need to be in the game and at the movie theater when it streams.
According to the poster, the theater will 'open' for players starting at 1PM EST (10AM PST) and the exclusive scene premiere will happen at 2PM EST (11AM PST). The poster mentions "With J.J. Abrams," but it's unclear whether he will be making a personal appearance before or after the scene players on the in-game projection screen.