Fortnite's new Sword Fight Squads LTM is full of Infinity Blades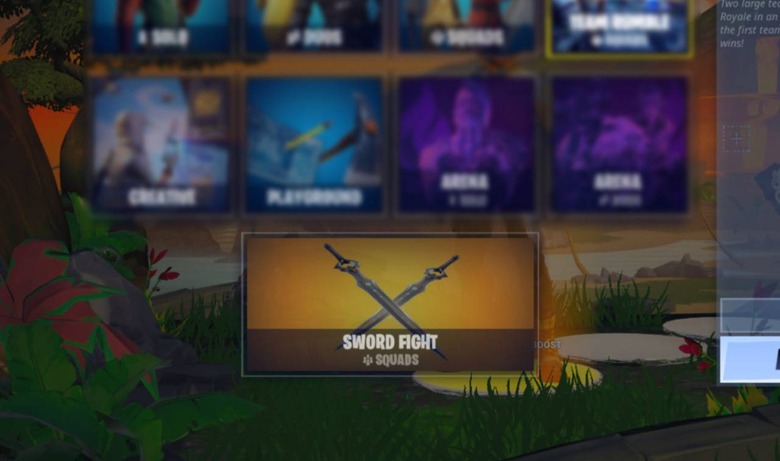 Epic has released a new Limited Time Mode in Fortnite called Sword Fight Squads, and it includes the powerful, controversial Infinity Blade. The weapon was originally available in the entire game, but was removed soon after due to user complaints about its utterly destructive nature. With this new LTM, players get access to the sword, but it remains contained to its own mode.
The Infinity Blade arrived as a controversial Mythic item in the full Fortnite battle royale game back in December 2018. Though it was an excellent item for the player who managed to get it, the weapon was drastically overpowered, bestowing the player who had it with the ability to rapidly jump and move, destroy structures, and quickly eliminate opponents.
This resulted in some players finishing games with a dozen or more kills; it was very difficult to kill the Infinity Blade player using any of the other weapons in the game, and the problem was highlighted during a tournament game. Players revolted and Epic removed the item on December 14.
Though the weapon remains unavailable in the general Fortnite game, players have a new chance at wielding the sword in the new Sword Fight Squads Limited Time Mode. Players team up in squads of up to four people and battle it out in an ordinary Fortnite game.
According to the company, only Epic or greater weapons are available in this mode, and Infinity Blades can be found in chests around the island. It's unclear whether any adjustments have been made to the weapon's destructive capabilities; unlike in the December launch, however, multiple players wielding swords can fight each other, resulting in an interesting end game.