Fortnite's massive robot grows, hinting at season 9 finale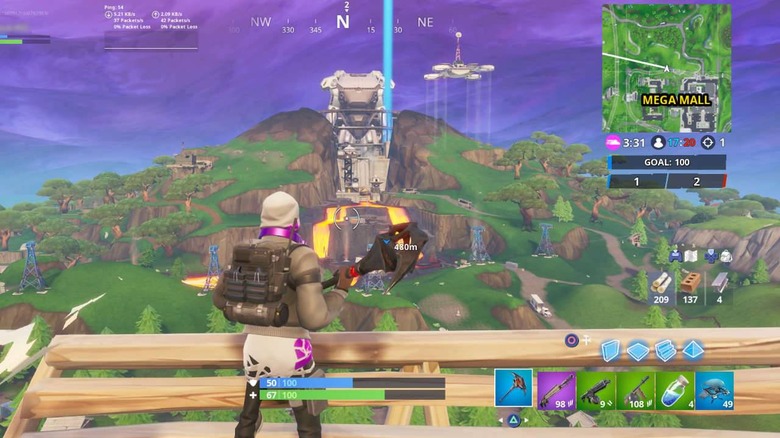 In recent weeks, Fortnite's Pressure Plant (the new destination inside of the volcanic crater) opened to reveal the previously leaked Robot Factory. Though the opening didn't do anything significant at the time, players were presented with the legs of a huge robot currently under construction. As of the most recent update, the robot is almost complete.
The Robot Factory is located where the Pressure Plant was previously placed, which itself had replaced the Volcano point of interest before the season 8 eruption. News of the Robot Factory's presence first surfaced in a couple of leaks, but thus far the new point of interest hasn't been terribly, well, interesting.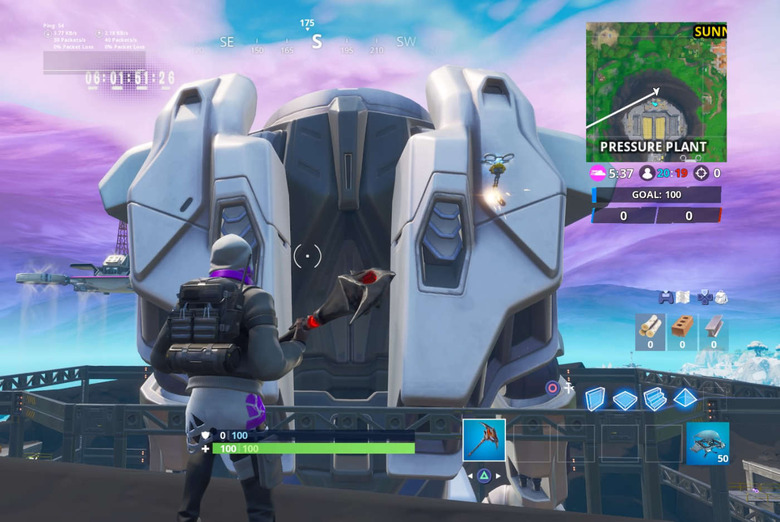 It has become clear that a singular massive robot being built at the factory will play a role in Epic's overall storyline for the game, however. Each update brings a bit more to the machine, the most recent marking the addition of a huge jetpack. Though the robot doesn't have a head yet, it now towers over the volcanic crater, overlooking the battle royale island.
The robot is supposedly codenamed 'Doggus' and it appears the only piece still missing is the head, which will likely appear at — or very close to — the end of the countdown timer currently live in the game. There haven't been any leaks about the robot itself due to a change Epic made in game files intended to cut down on early information.
It's hard to say what Epic has planned for the robot, but players are speculating that it will battle the monster that was released when the eruption sent rocks into the Polar Peak mountain. The monster has been spotted in the water around the island multiple times and has since made its way back onto land, smashing a house in Pleasant Park in the process.
Fortnite Season 10 arrives on August 1.