Fortnite's Infinity Blade is buggy, but there's an official workaround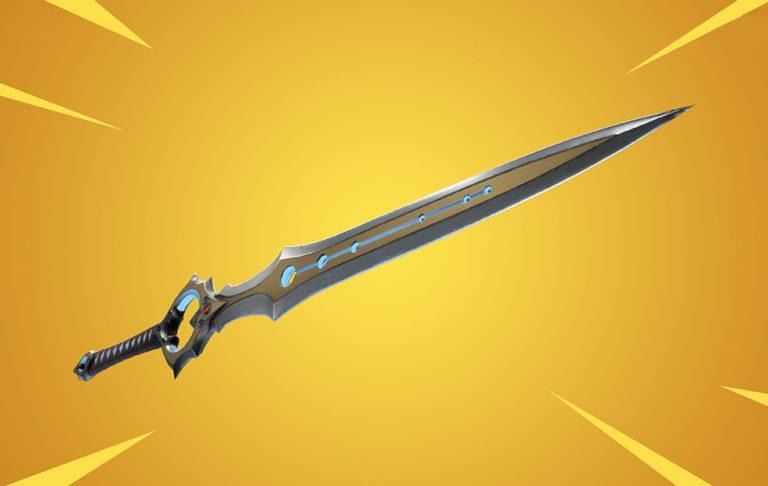 Following a leak claiming as much, Epic Games pushed out an update today that brings the Infinity Blade, a sword added to the roster of guns and explosive weapons. The new blade is an exciting discovery, but there's a bug affecting anyone who wields it. Though Epic doesn't have a fix in place yet, the company has published two official workarounds for the problem.
Epic Games released the update earlier today that added the Infinity Blade, an archaic weapon that — in its current form — players say is far too powerful. Many Fortnite fans have called for the weapon's removal due to how easily the one who wields it can annihilate other players. It's more likely that Epic will adjust the weapon in the near future to do less damage.
As we usually expect following an update, the Infinity Blade is a bit buggy. Epic has acknowledged that some players may experience issues with it, namely that players may lose their HUD after using the device, and that it may also repeatedly swing without every completing the animation.
There's no workaround for the latter issue, at least at this time, but Epic does have a solution to the first problem. Until it can be patched, players who experience the HUD loss should go into a game mode (any will do), then head into Settings > gear > HUD and set the Quickbar to "On."
This is only a temporary solution to the issue, which will be fixed in a future update. Epic is encouraging gamers who experience either bug to submit a bug report via the game's Feedback button. The feedback tool can be found within game's Options menu.