Fortnite's first birthday means free stuff for players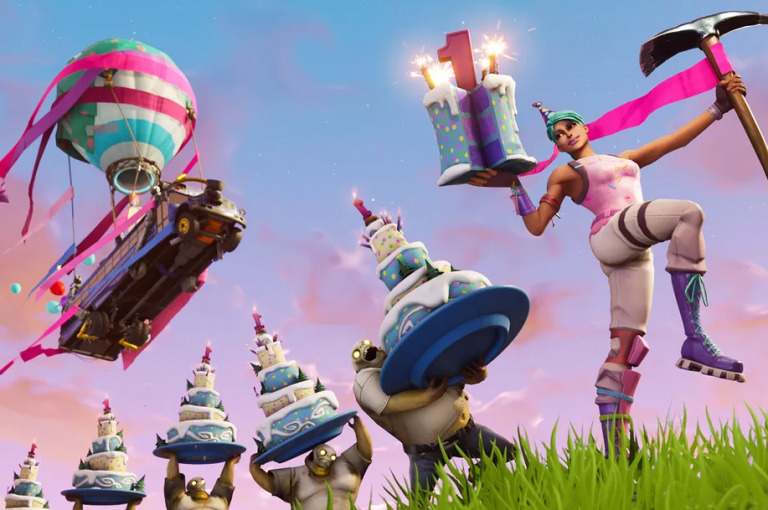 It's almost hard to believe that Fortnite has been available for a year already, but it's true, at least in the case of Save the World. While Fortnite's more popular Battle Royale mode won't be celebrating its first birthday until late September, Save the World turns one-year-old on July 25. To celebrate, Epic is launching an in-game promo that will serve up some limited-time cosmetics for players of both modes.
Fortnite's first anniversary celebration kicks off on July 24. In Battle Royale, a series of relatively simple quests will go live, rewarding some birthday-themed cosmetics for their completion. Epic today detailed what these quests are and what you get for doing them.
There are three quests in all. The first tasks you with simply playing 14 matches, for which you'll be rewarded with 5,000 experience points. The second quest gives you the "Fortnite Birthday!" emoticon for dealing 1,000 damage to your opponents, while the final one gives you the "Happy Birthday!" spray for dancing in front of 10 birthday cakes. Complete all three and you'll be given the "Birthday Cake" back bling.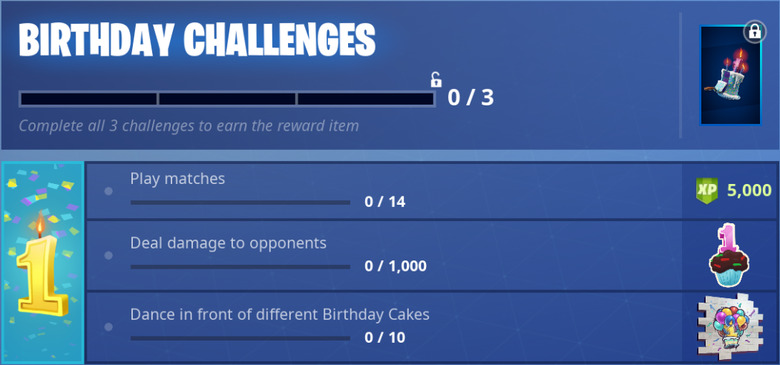 Over in Save the World, you'll be able unlock Birthday Brigade Ramirez for completing the Fortnite Birthday quest line. You can also earn tickets and use them to purchase Birthday Llamas, which have a chance of dropping heroes and weapons from every event that's occurred throughout the previous year.
We're sure there will be some birthday-themed skins and cosmetics that appear in the store as well, but if that's the plan, they haven't been detailed yet. The event itself sounds pretty accessible to all players regardless of skill, which is always great to see. It all kicks off in just a few days, so be sure to log in and complete your quests starting on July 24.