Fortnite's 3.3 update is now live on consoles and PC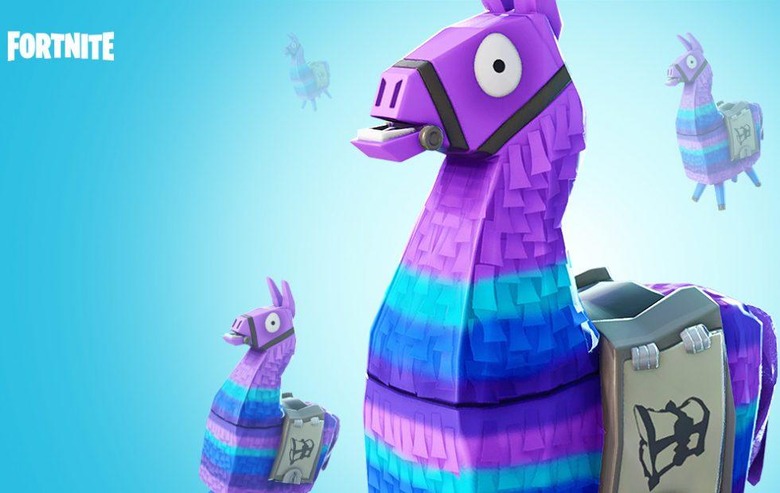 As one of the most-played games around the world right now, players are eager to learn of any news or releases for Epic Games' Fortnite. While most of the excitement this week has been surrounding the new mobile version of the game and the gradual rollout of invites, the developer has also released a new patch for the game on PC, PS4, and Xbox One, covering both the Battle Royale and Save the World modes.
The latest patch brings Fortnite up to version 3.3, and adds new content and features to the game. Those playing the massively popular Battle Royale mode will find they have access to a new Rare-level weapon: remote explosives. As you'd guess from the name, the item lets players plant a bomb at a specific location and then trigger the detonation from a distance. This new addition, however, means that smoke grenades have been removed from the game for the foreseeable future.
Other new additions include Supply Llamas, which act as treasure chests that can be found in rare, random locations on the map, and dole out loot including the new remote explosives. March 19th will also see the debut of a new time-limited mode called Blitz, which features a 15-minute time limit to increase the pace of matches.
For players who prefer Save the World, they'll find a new Spring On It chapter available immediately after the update is installed. Dubbed Luck of the Storm, among the new rewards are St. Patrick's Day-themed heroes. There's also been some rebalancing of stat caps, a rollback of update 3.2's critical chance changes, and a hefty number of bug fixes.
SOURCE Epic Games