Fortnite's 2020 New Year weapon wraps and event details leak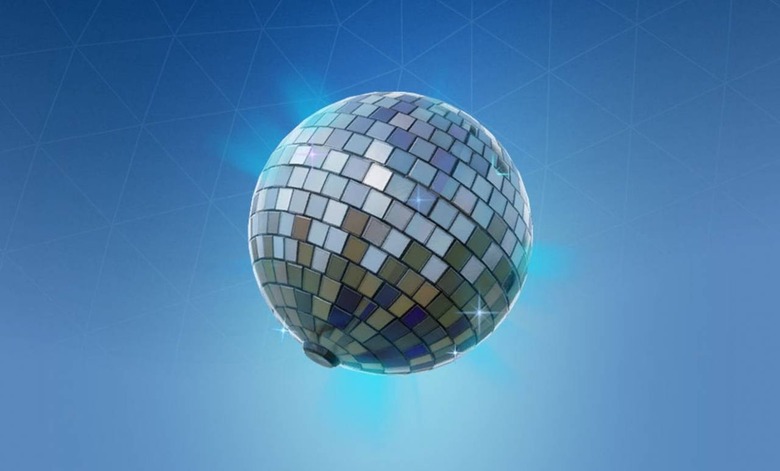 Epic Games will be holding a New Year's Eve event in Fortnite, which is something everyone expected. What is unknown at this time is how big of an event Epic will introduce — is it planning to rehash last year's event with 2020 in the place of 2019 or will it introduce something entirely new? Leaks thus far indicate the event itself will be mostly the same as last year, but there will be some new cosmetics to kick things off.
Last week, a Fortnite player noticed what appeared to be part of a disco ball when reviewing game footage using the replay feature. This discovery indicated that Epic may plan to bring back last year's disco ball event, which some players are excited about and others find boring or annoying.
There's no confirmation at this point that Epic will bring back the disco ball, but if it does, it's likely safe to assume that the company will tweak it based on feedback from players last year. We may see the return of the Disco Domination LTM, Epic may instead introduce an entirely new Limited Time Mode, or, of course, it may not give us a special mode at all.
Fortnite data miner "Lucas7yoshi" has published a leak about the anticipated New Year's Eve event, explaining that it will probably be similar to what players saw last year. The account also shared two images of weapon wraps that will supposedly be released in time for the New Year:
also these are things

One is winterfest one is shop pic.twitter.com/mB3NO3VpVS

— Lucas7yoshi – ??? something. maybe (@Lucas7yoshi) December 27, 2019
One of these skins — the dark one with the fireworks on the side — will reportedly be made available as a reward in the Winterfest event. The other skin will be released in the game's Item Shop, according to the leak, meaning you'll need to spend V-Bucks to get it. We'll likely see these cosmetics arrive officially very soon.