Fortnite x Mayhem taps Borderlands 3 for crossover event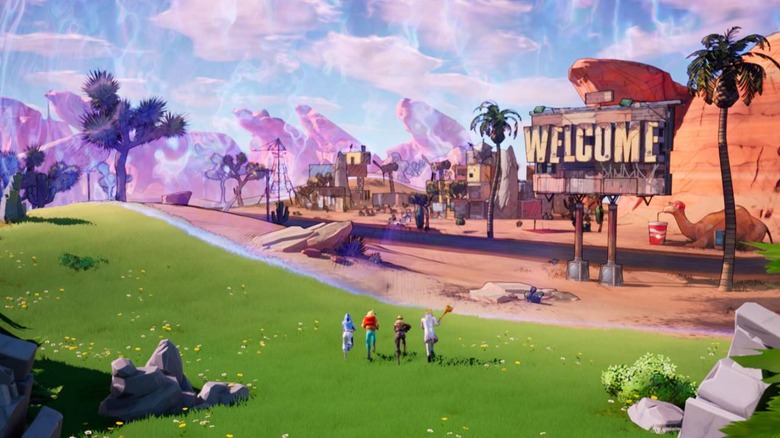 In addition to today's content update, Epic has also announced a new crossover event for Fortnite. Borderlands 3 is the subject of this latest crossover, which makes a lot of sense given the fact that its release date is on the horizon. As with all crossovers, there will be cosmetics to unlock and purchase, but this time around, the map is changing as well.
The Rift Beacon near Paradise Palms has exploded and has left the Pandora Rift Zone in its wake. As the name suggests, the new zone is inspired by the planet of Pandora, which serves as the backdrop for most of the Borderlands series. If you simply can't wait for Borderlands 3 to launch next month, it might be a good idea to spend some time in this zone.
The Borderlands 3 theme doesn't begin and end with the look of the Pandora Rift Zone, as your shields will also recharge automatically while you're there, just as they do in the Borderlands franchise. Your shields will begin recharging after not taking any damage for four seconds, so the Pandora Rift Zone could be a good rest stop if you're low on shields without any consumables.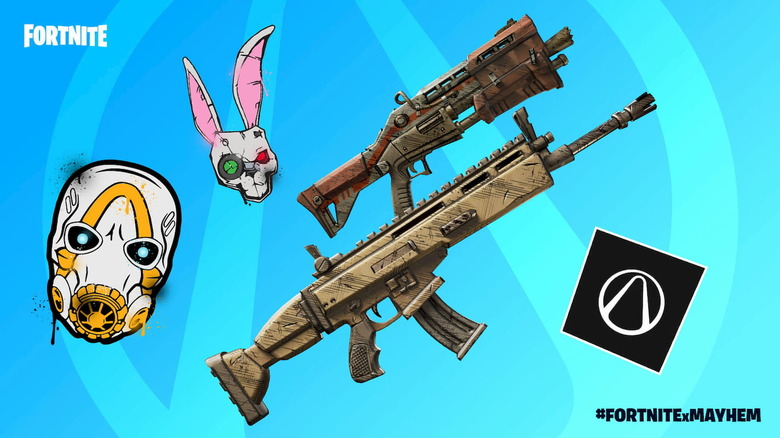 In addition to the Pandora Rift Zone, Epic has also rolled out the Welcome to Pandora challenge bundle, which is available for free. Completing it will net you the cosmetics you see in the image above. There are also new Pandora-themed prefabs available in Creative mode, so you can create some Borderlands-inspired designs.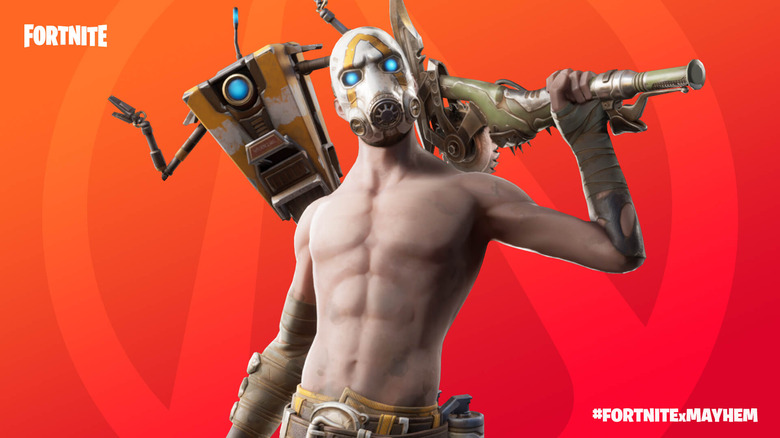 Finally, there are also some new cosmetics to buy, namely the Psycho Bundle, which will be available in the shop for the duration of the event. The bundle nets you a Psycho skin, with a pickaxe inspired by the Psycho's throwing axe. You'll also get a Claptrap pet to cart around on your back, which is definitely a nice touch. The Fortnite x Mayhem event begins today and runs until September 10th, so check it out next time you're in game.