Fortnite x Jumpman crossover event detailed in v9.10 patch notes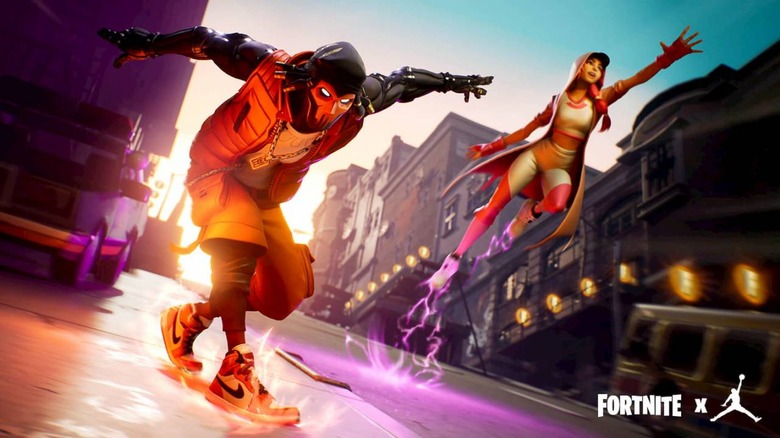 Fortnite's next crossover event is here, and it's an interesting one. Instead of a crossover that ties into a movie, like the recent ones for Avengers: Endgame and John Wick 3: Parabellum, this crossover ties into a brand. Specifically, this new event is a mash up with Nike's Jordan brand, and it's appropriately named Fortnite x Jumpman.
As with most of Fortnite's crossovers, this one is bringing a new limited-time game mode with it. Dubbed Downtown Drop, players will be collecting coins as they grind and jump through New York-inspired city streets. Completing the free challenges in Downtown Drop will earn you the Back Board Back Bling with nine different design variants.
There is, of course, also a skin bundle that goes along with this event. The Hang Time bundle features two different skins – the Grind and Clutch outfits (seen above) – along with a set of additional challenges to complete. Finishing those challenges will unlock new styles for both outfits along with four sprays.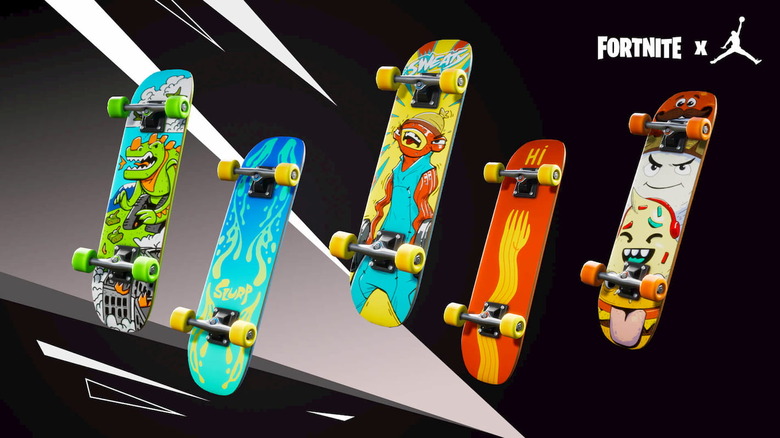 On top of the Fortnite x Jumpman crossover event, the v9.10 update that's dropping today also adds Hot Spots to the game. Hot Spots aren't an item or weapon, but rather a map effect. In every match, you'll see certain named locations highlighted in gold on your in-game map. Those are the Hot Spots for the match, and if you go to them, you'll find anywhere from 12 to 16 Loot Carriers, which can be destroyed for high-quality weapons.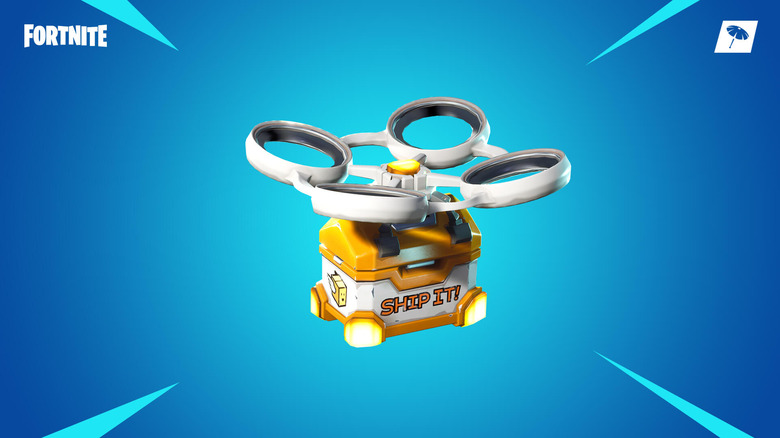 In addition to Downtown Drop, there are three other LTMs going live today. The first is Sniper Shootout Duos, which is pretty self-explanatory, though you will have to be cautious as downed players are eliminated immediately. Then we have Unvaulted Duos, a battle royale mode that only features currently-vaulted weapons, and Close Encounters Squads, which outfits all players with shotguns and jetpacks.
Aside from all of that, both the Combat Shotgun and Shadow Bombs have seen their availability drop slightly, while the Semi-Auto Sniper Rife has been unvaulted. Be sure to check out Epic's full patch notes over at the official Fortnite website for more information on bug fixes and performance tweaks, but otherwise, head down to the comments section and let us know what you think of this latest crossover.