Fortnite will vault Quad Launcher and multiple other items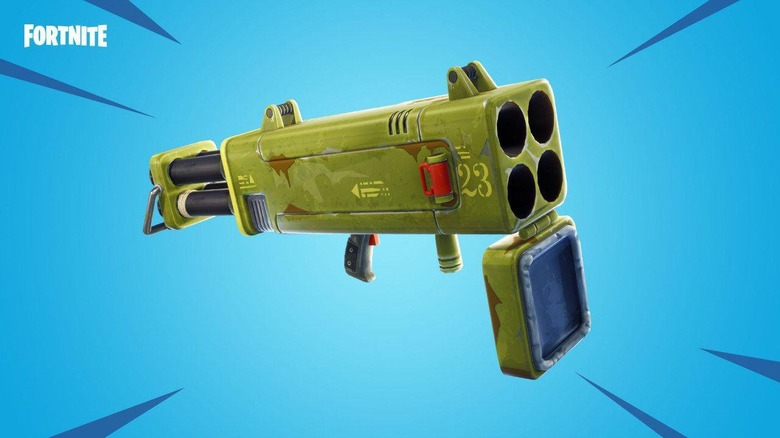 Epic Games has some changes planned for Fortnite later this week, including the vaulting of select items. The full list of in-game items that will be removed hasn't been revealed yet, but Fortnite: Battle Royale's design lead Eric Williamson revealed on Twitter today that the Quad Launcher will be among them. There will also be some changes to mobility and shields.
The Quad Launcher is a fun, but ultimately hated, explosive weapon that many complained was too powerful, particularly when it came to the end of the game. The weapon holds four rockets at a time, which can be rapidly launched back-to-back, destroying structures and sometimes knocking out a player with only a couple hits.
Though the weapon takes a relatively long time to reload, it could make surviving during the end game particularly difficult, and its range would leave few places to hide. Epic has apparently listened to these complaints and chosen to vault the weapon, taking it out of the same just like the Infinity Blade before it.
According to Williamson, Epic will also be vaulting some other items this week, but he didn't reveal what those other items will be. The company is also planning "small tweaks" to shield availability, and will be reducing the availability of mobility items by decreasing how often they spawn.
We know the changes will be arriving this week based on Williamson's tweet, but no additional details were provided. Epic previously said that it would restore new improvements to structure edit delays in version 7.30 — the changes were first introduced in v7.20, but had to be reverted back to the older version due to a game bug.