Fortnite v7.40 update delayed over last minute bug discovery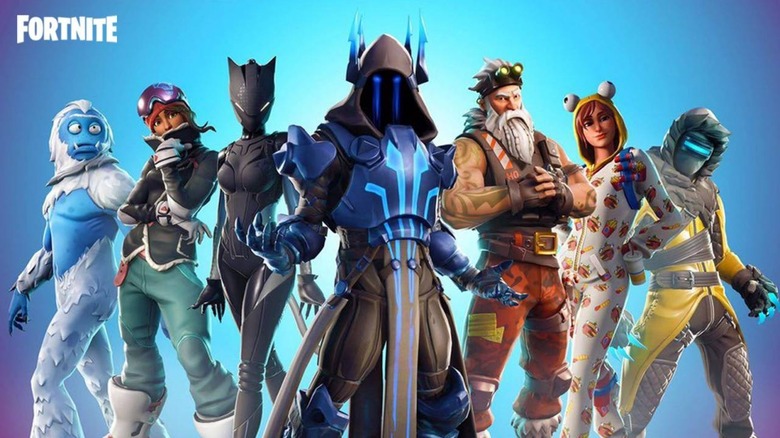 Another Fortnite update has been delayed after the company discovered a bug at the very last minute, Epic Games has revealed. The game was originally scheduled to experience downtime at 4AM ET on February 13, but the update has been delayed to a future date. A similar delay was announced hours ahead of the v7.10 update released back in December.
Epic typically releases updates in the early morning hours (for players in the Eastern time zone, at least). Occasionally the company delays these updates or postpones certain anticipated features due to problems discovered close to the release deadline. In a tweet this evening, Epic revealed that it has been forced to delay update version 7.40 due to "a last minute issue."
The company did not provide any details about the problem, stating only that it will not be releasing the update at 4AM ET as originally scheduled. A new update schedule has not been provided at this time, though it's unlikely to be a lengthy delay.
Due to a last minute issue we've discovered within the v7.40 release, the update will be delayed.

We'll give you an exact time when we lock it down.

— Fortnite (@FortniteGame) February 12, 2019
Version 7.40 is one of the few remaining updates for Fortnite Season 7, which will soon end as Epic takes the wraps off its Season 8 game changes. The delayed update will bring a number of new items and game tweaks; players are anticipating a new firearm named the "Infantry Rifle," among other things.
The new weapon was revealed in the Fortnite in-game lobby, but no details have been provided. Epic points toward the Infantry Rifle's "classic design," teasing that despite its appearance, this firearm will be able to handle the game's unique combat style.
Epic hasn't provided the version 7.40 patch notes yet, but has already stated on Reddit that players can expect to see new gameplay adjustments and improvements to balance. As well, changes to existing weapons will arrive with this update — it'll take longer to reload the Rocket Launcher, for example, and Hand Cannons won't cause quite as much damage to structures.
Another expected change will disappoint some players: the Stormwing will no longer be able to smash apart structures, requiring a change in strategy. The previously disclosed Overtime challenges revealed under the Share the Love event will also arrive in 7.40, giving Battle Pass players new rewards to unlock.
As we've previously explained, Epic will provide additional chances to earn double experience points this month, giving Battle Pass players a final shot at unlocking remaining tiers before Season 7 ends. We still don't know what to expect from the game's Season 8, but this current season will conclude on February 28.