Fortnite V11.10 Downtime Detailed Ahead Of Fortnitemares 2019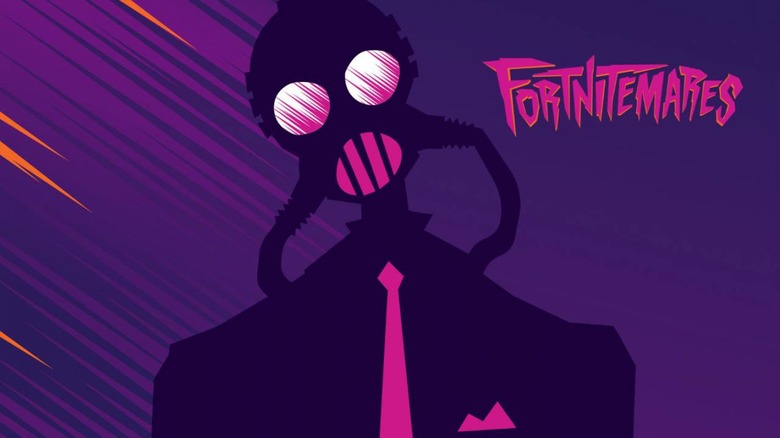 Brace yourselves, Fortnite fans. Epic Games is getting ready to kick off 'Fortnitemares 2019,' its first Halloween event in Chapter 2. Ahead of the event's arrival tomorrow, however, will come the latest game patch, bringing Fortnite up to version 11.10. The company has detailed the downtime for this update, as well as the launch time for Fortnitemares 2019.
Epic regularly releases game patches, often on Tuesday, that result in downtime. The company schedules this downtime to happen in the very early morning hours in North America where many of its players are located. As expected, Fortnite version 11.10 will drop at 4AM ET / 1AM PT.
Don't get tangled in the web 🕸️

The new Widow's Web Wrap is available in the Item Shop now!#Fortnitemares begins: October 29 pic.twitter.com/C5ZaAROdKW

— Fortnite (@FortniteGame) October 28, 2019
We don't know what to expect from this update — the company has been quiet about any new content that may be arriving, instead focusing on the one big thing we can expect starting tomorrow: Fortnitemares 2019. This Halloween event will go live at 9AM ET / 6AM PT.
Epic has launched a number of Halloween skins and wraps in the game's Item Shop ahead of the event's arrival tomorrow. Players can pick up a flaming pumpkin weapon wrap, for example, some traditional zombie skins complete with green flesh and tattered clothing, some 'Fearsome Freaks,' and more.
It's unclear what, exactly, Fortnitemares 2019 will bring. As with past events, players will likely get a variety of new limited-time challenges that offer themed rewards; Epic is expected to finally release full patch notes following the update, and we'll likely also get a post fully detailing the new event.